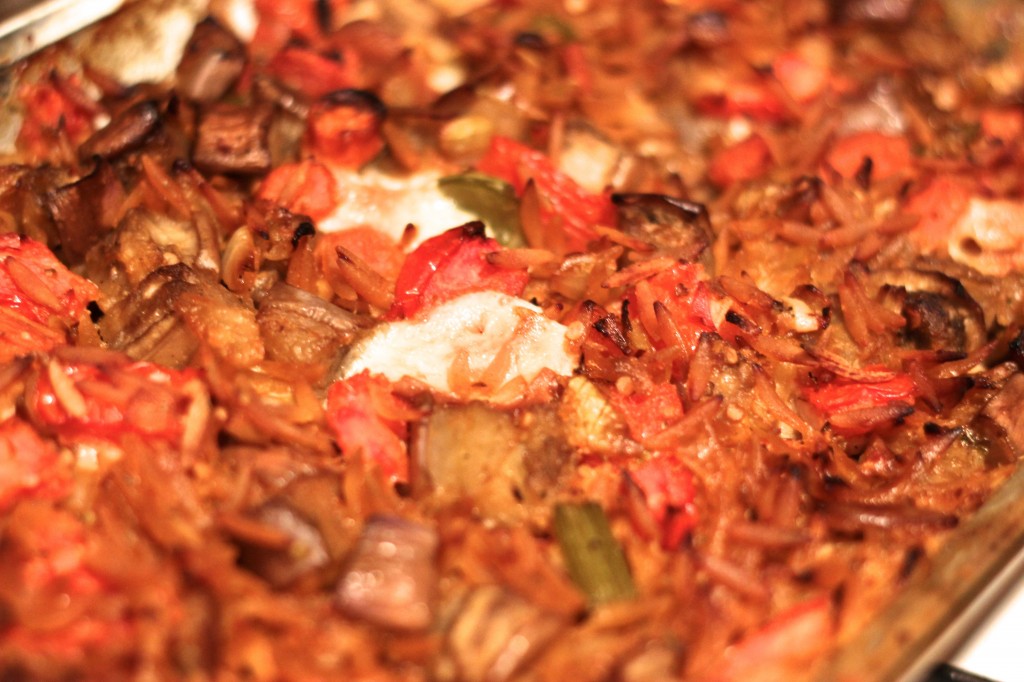 Oh em gee you guys. My half is less than a week away. Not sure if I should be squeeee-ing in excitement or burying myself under the covers in fear, but either way, October 6 is fast approaching, and along with it, 13.1 miles of Central Park and my 25th birthday.*
One of my favorite parts of half training has been the carbo load. (Also, the taper, in which experts recommend running less in order to rest up for the big day. Though fewer miles + gorging on pasta and bagels ≠ a successful strategy for Vegas pool time).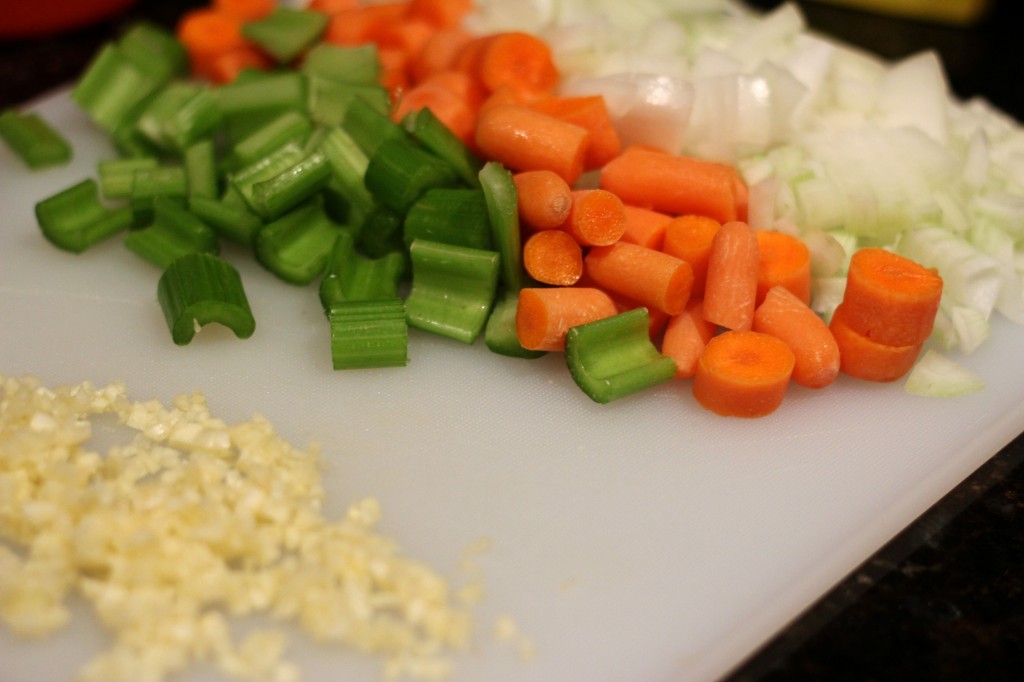 The week prior to running a long race, most running experts recommend eating a ratio of 60-20-20 carbs-protein-fat, to build up energy stores for race day. Naturally, I'm more than happy to oblige, especially if that means eating pasta with tons of melty cheese.
This baked orzo with eggplant and mozzarella takes those last few eggplant stragglers of summer and first fries them until they're crisp on the outside and soft on the inside. Then it adds a base of carrots, celery, onions, garlic and a bit of tomato paste (or in my ghetto world, ketchup), nutty whole-wheat orzo, gobs of cheese, and to brighten it up a bit (it is still early fall … ), a hefty amount of oregano and lemon zest.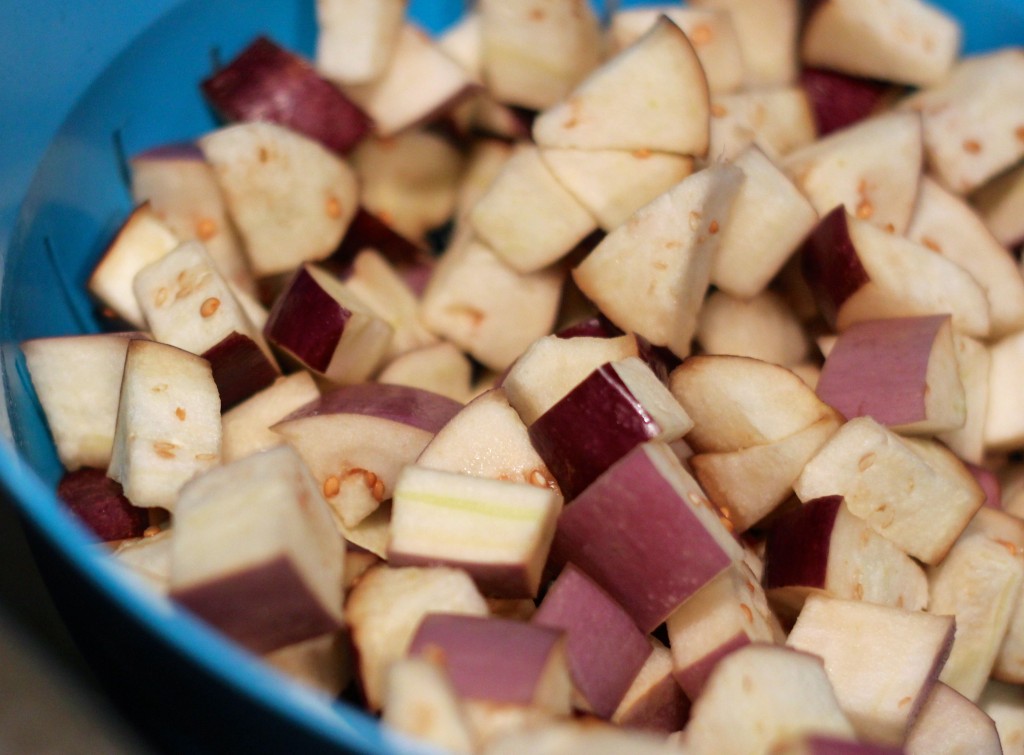 The mastermind behind this crazy deliciousness is Yotam Ottolenghi, the famed Israeli-born London-based chef whose cookbooks Plenty and Jerusalem have lit up the food world. To be fair, I actually got this recipe from Smitten Kitchen, which is where I find 99% of my cooking inspiration, including a recipe for the best 25th birthday cake ever. (Mad props and maybe a slice to whoever can guess which one.)
Given the prestige of the creators of this recipe, I didn't change much: added a bit more eggplant since that's what I had, used whole-wheat orzo for extra nutrients, used smoked mozz instead of regular since I like its meaty flavor and oh, I added a lot more cheese, because duh.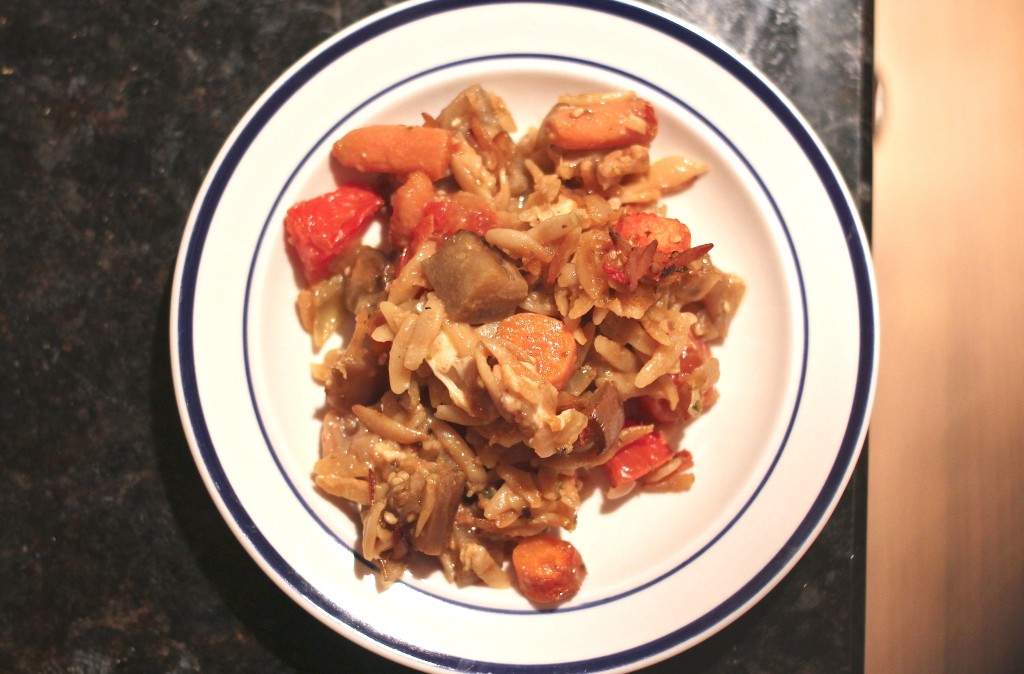 But because it's bursting with eggplant and tomatoes, this baked orzo doesn't feel gut-bustingly heavy. It's a nice transition into the heartier fare of late fall and winter, something to fill you up as the nights get longer and the days get colder — or in my case, something to fuel me up for miles 10-13.
*Another good thing about the half: all anxiety about turning 25 has been pushed aside. As it turns out, training for a really long race takes up so much brain space that there's not much left over to fret about quarter-life crises and wrinkles.
Baked Orzo with Eggplant and Mozzarella
Recipe from Yotam Ottolenghi, by way of Smitten Kitchen
- 1-1/2 pounds eggplant, cut into 3/4-inch cubes
- salt and black pepper, to taste
- 1/4 cup olive oil
- 1 medium carrot, peeled and cut into 1/4-inch dice
- 1 celery stalk, in a 1/4-inch dice
- 1 medium onion, finely diced
- 3 garlic cloves, minced
- 8 ounces whole-wheat orzo
- 1 teaspoon tomato paste (I didn't want to buy any, so I just used ketchup)
- 1-1/2 cups water or vegetable stock
- 1 to 3 tablespoons fresh oregano, chopped (or 1 tablespoon dried oregano)
- 1 tablespoon grated lemon zest
- 8 ounces mozzarella (firmer is better here), cut into 1/3-inch cubes (I used smoked mozz)
- a generous 1/2 cup grated parmesan or Pecorino
- 3 medium tomatoes, diced
1) Sprinkle the eggplant generously with salt and let it drain in a colander for 30 minutes. (Use this time to prep the rest of the ingredients.) After 30 minutes, rinse the cubes well and pat dry.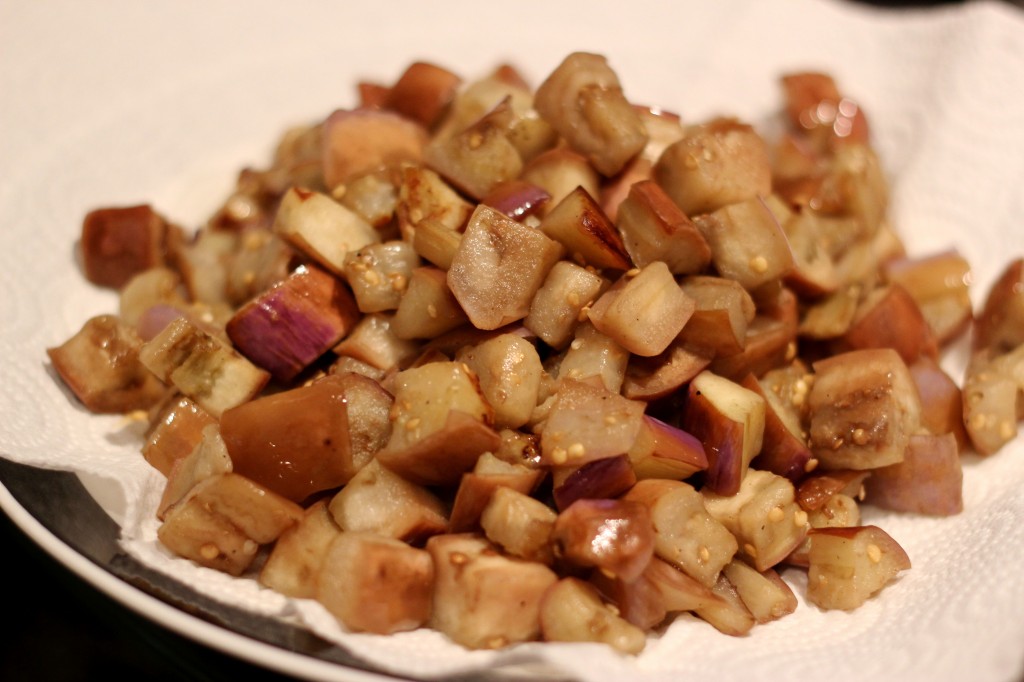 2) Preheat your oven to 350°F. Heat a large frying pan over medium-high heat. Once hot, add the oil and once the oil is shimmering, add the eggplant. Fry for 8 minutes, stirring the pieces occasionally. Using a slotted spoon or spatula, transfer them to paper towels to drain.
3) Add the celery and carrots to the remaining oil and cook for 3 minutes before adding the onion and garlic. Cook together for 5 more minutes on medium heat. Stir in the orzo and tomato paste and cook for two minutes more.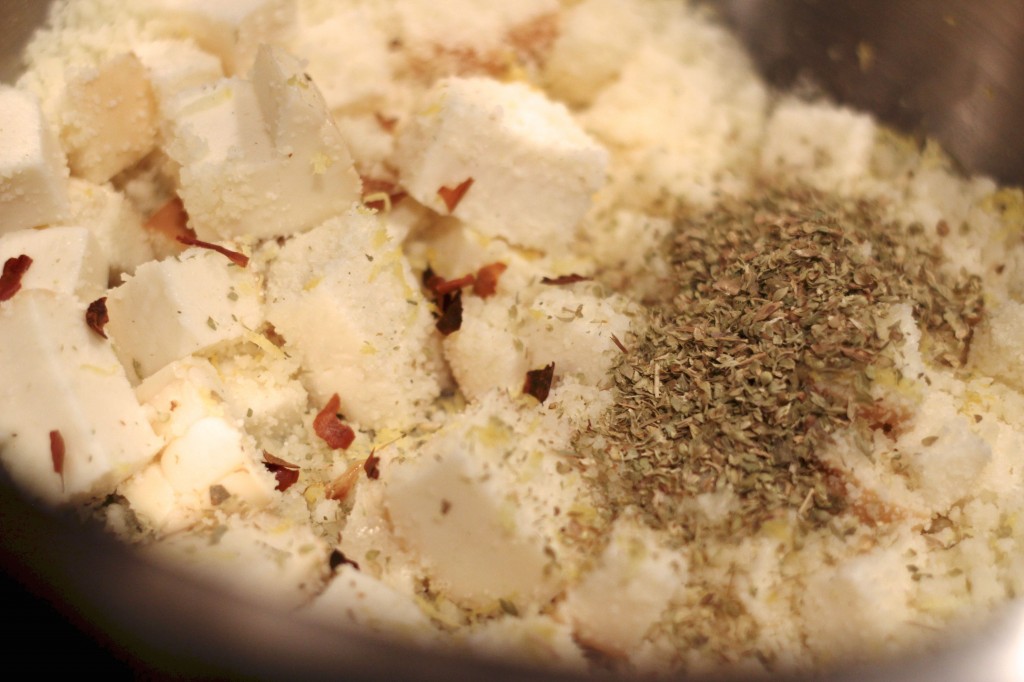 4) Off the heat, add the oregano, mozzarella, parmesan, tomatoes, fried eggplant, lemon zest, 1 teaspoon table salt, many grinds of black pepper and the stock to the orzo. Mix well.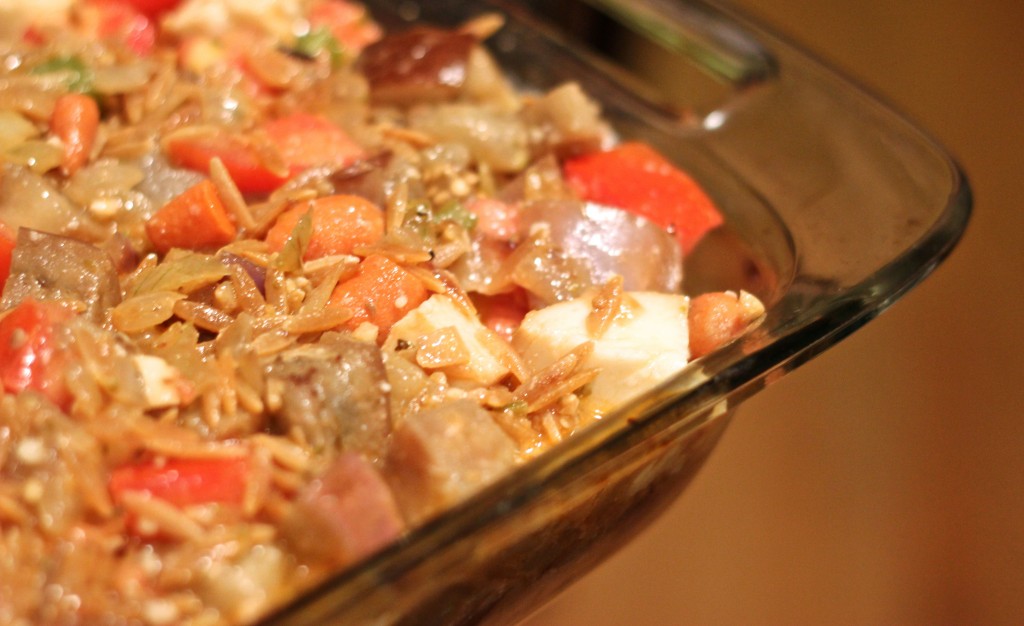 5) Spread the orzo in an even layer in a 7-x-11-inch (about 2 quarts) ovenproof baking dish. Cover with foil and bake 20 minutes, then bake 20 minutes without the foil. (Increase the ratio of foil-on to foil-off time for a less crunchy pasta lid.) Let the baked orzo rest for 10 minutes before serving.
You May Also Like ...