Fiery Hummus with Crushed Red Pepper
You could probably fill a few bathtubs with amount of hummus I've eaten in my lifetime. Carrots, celery, crackers, bell pepper strips, tortilla chips if I'm in a bind — they all take routine dives in the hummus pool. There's no better snack after school or after work, and I've contemplated stashing some in the fridge at work so I can savor the creamy chickpea goodness at my desk.
So it's extremely pathetic that it took me so long to make my own.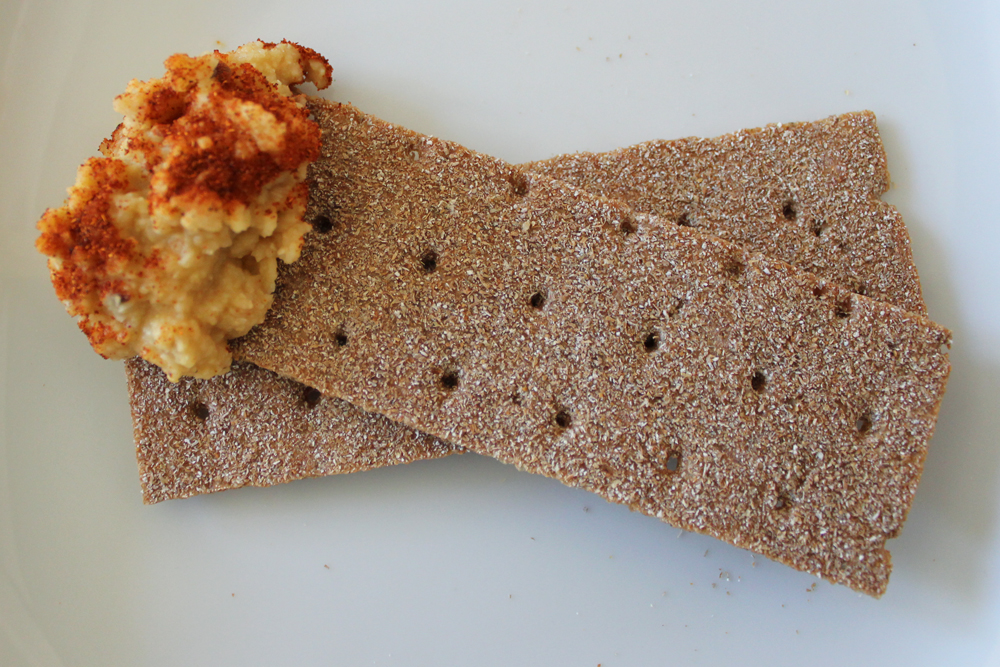 Especially after I discovered that it takes about 0.2 seconds to make.
And costs close to nothing.
And is Fat. Free. (That applause you hear is coming from my bathing suit, which is hoping that it won't have to strain, yet again, to fit me this year.)
Best of all, it tastes absolutely amazing.
And can be manipulated a thousand different ways, so that you can make your own perfect hummus.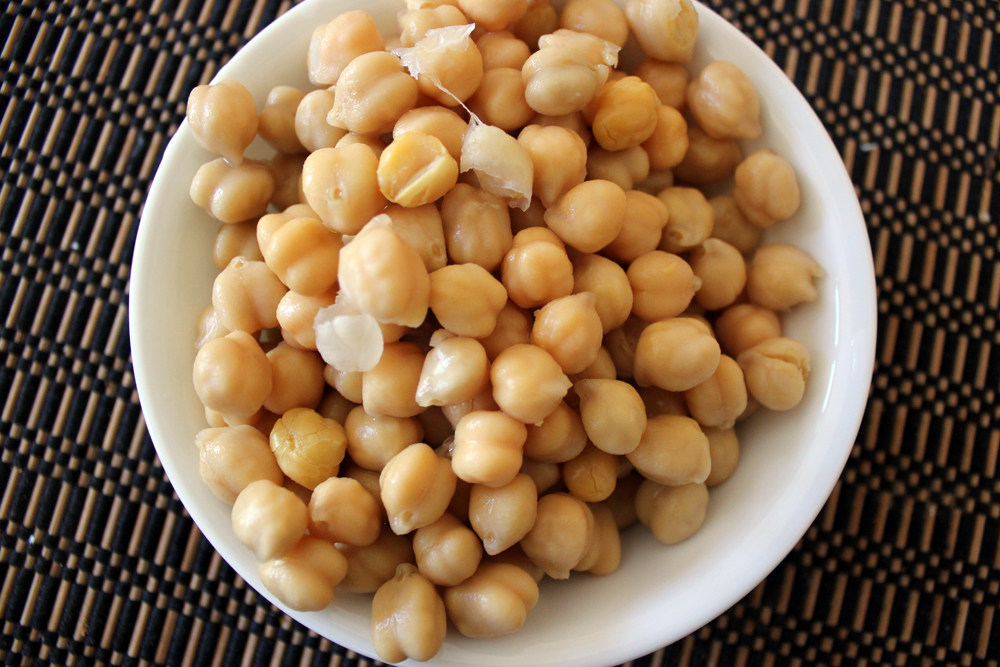 Me, I'm sticking with this. It's spicy and lemony and bright and garlicky and, while not as creamy as regular hummus (due to the lack of olive oil or tahini, the sesame seed paste that is traditionally a part of hummus), it's perfect for dipping and scooping and spooning straight into your mouth.
Fiery Hummus with Crushed Red Pepper
Adapted from Mark Bittman
I omitted olive oil because we were out, and added water instead. Maybe this way is better, since the hummus all but disappeared. In one sitting.
- 1 15-ounce can chickpeas, drained and rinsed
- 2 cloves garlic, peeled
- 2 tablespoons lemon juice
- 1/2 teaspoon cumin
- 1/2 teaspoon paprika
- 1-1/2 teaspoons crushed red pepper (adjust based on taste)
- salt and pepper, to taste
- 3 tablespoons water (or olive oil)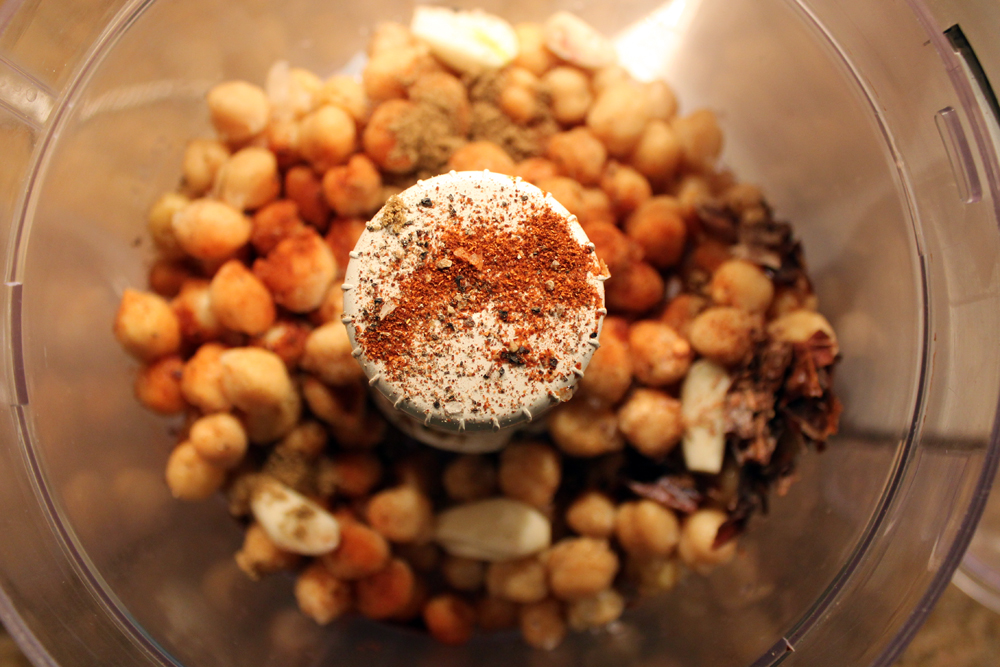 1) Mix all of the ingredients in a food processor or blender, adding water, by the tablespoon, as necessary.
2) Spoon into a bowl and garnish with paprika, parsley and whole chickpeas. Serve with carrots, celery, crackers or pita chips (extra points if they're homemade).