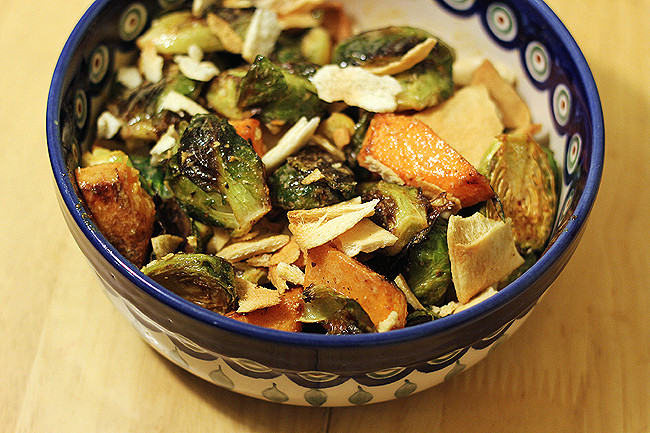 In honor of the sunny skies and almost balmy temperatures (50 degrees! Feels like heaven!), I'm going to keep things short today. After all, there's outside time to be had, especially now that the sun is still shining at 7 p.m.
And before you besmirch my good name, I did not come up with this name. "Fall-toush" comes from Smitten Kitchen, whose love of good/bad puns is one reason why I'm convinced we're culinary kindred spirits. Another reason? Her love of easy salads that take seasonal ingredients, cook them in a very unobtrusive way and add just a little something-something to make the whole thing really pop.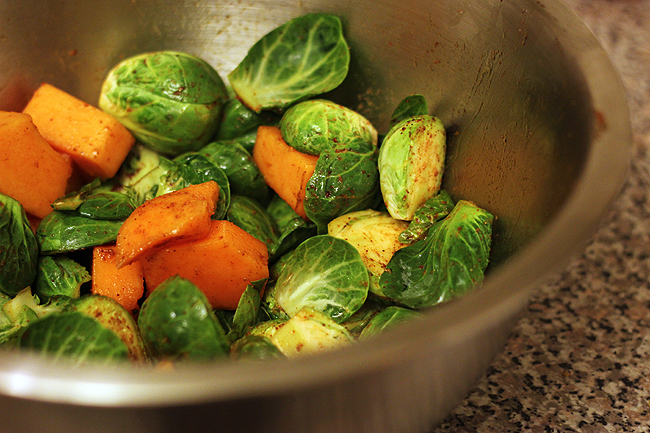 This is based on fattoush, the Levantine salad made with toasted pita, mixed greens, tomatoes, cucumbers and mint and other herbs. It's usually full of summery vegetables, but alas, those are nowhere to be found. So Deb took a winter approach to the salad, using Brussels sprouts and squash instead. I had leftover tahini, so I hacked together a quick dressing to bring the whole thing together.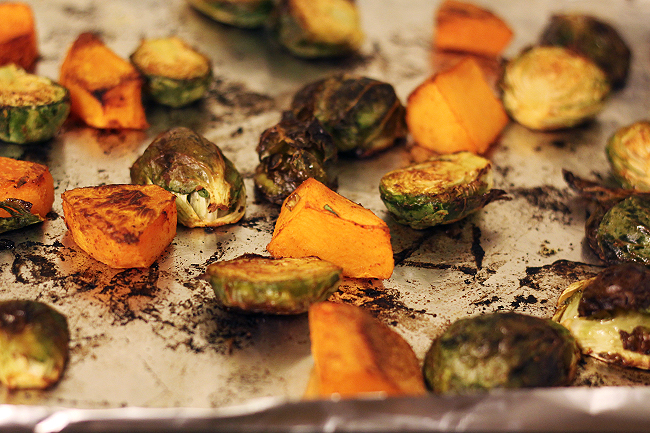 It's a supremely simple meal — roasted vegetables with a little dressing — that is so much more than the sum of its humble parts: smoky and spicy and creamy and crunchy and full of flavor, hearty enough for the lingering cold but with a sneaky eye on swimsuit season. It's so good that it almost makes me forget how tired I am of winter fare … #nomorerootvegetablesplease Continue reading →