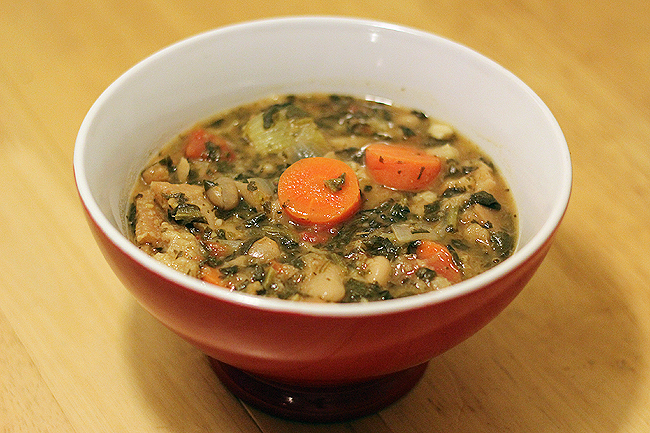 The dirty secret no one ever talks about during the holidays is … that shizz is expensive. Between the gifts and the travel and the ungodly amounts of food (if you're hosting) and the dozens of fancier-than-you'd-ever-drink-at-home wine bottles (if you're "guest"-ing), it can all really add up. I end up spending so much for the special occasion nights that regular nights call for especially humble meals.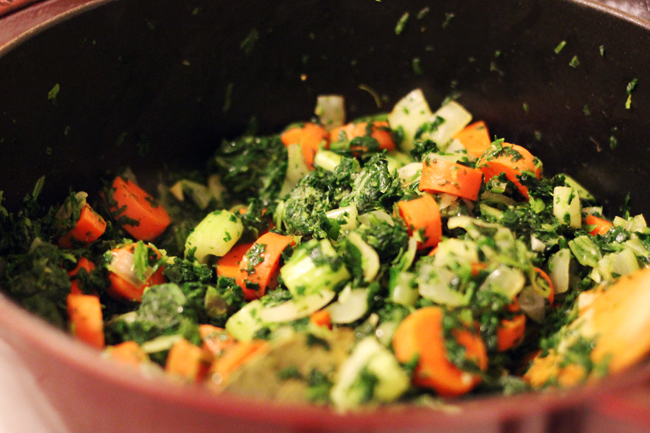 But "humble" doesn't necessarily equal "boring" or "lame." There are a plethora of budget-friendly recipes that are both delicious and hearty enough to keep you full for a long time (essential when trying to keep costs down). Most cheap meals combine some form of starch with a vegetable protein — think rice and beans, or my favorite, kitcheree, a rice-and-lentil stew that was a staple in our house growing up, especially on cold, rainy nights.
Since my mom's recipe is mostly a "throw some of this in and a little of that and maybe this, but I can't remember" situation, I went with ribollita, an Italian bread stew, instead. Ribollita relies on stale bread and canned beans for its starch + protein combo, and gets additional bulk from frozen vegetables and canned tomatoes. I contemplated throwing in a wee bit of crumbled sausage, but this soup doesn't need it — it's a perfect reminder that vegetarian fare can be just as hearty and heart-warming as a meat-laden stew, often for a fraction of the cost.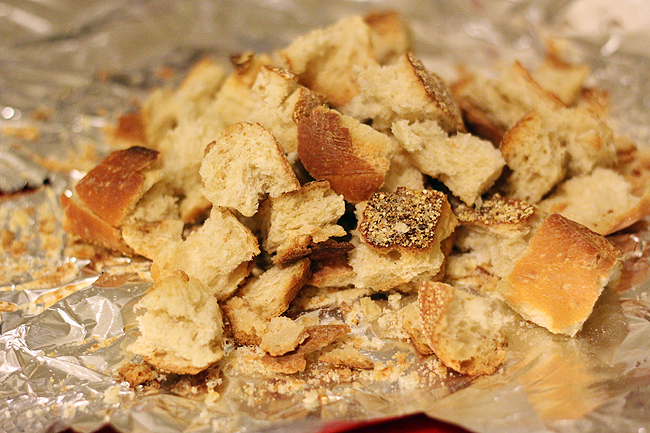 The one bit of luxury I added to the pot? A few pieces of Parmeggiano rind, which, to be fair, you can totally buy for cheap-ish and freeze forever. (Or ask the person at the cheese counter if they have any extras they'd like to "donate.") The rind adds a bit of salty, nutty depth to the soup — it's optional though, and the soup has plenty of flavor without it.
This recipe makes a gigantic batch of ribollita, which is perfect for freezing and re-heating throughout the holidays. And since you're saving a few bucks on dinner, you can splurge a bit on holiday merriment.