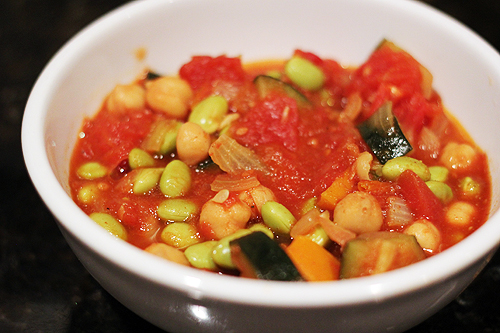 I often find myself buying a spice to use in a specific recipe, using a teaspoon of said spice and then letting it languish on my shelf for months. (I'm looking at you onion powder and ground mustard.) While I'm pretty opposed to buying a rack of ingredients for just one use, some recipes require a special something-something that can't really be replaced, so I fork over the $3 for a jar that I may never use again.
Cumin is the opposite of that. I use cumin in everything, from chili to tacos to curry to couscous (and so. much. more.) I go through so much cumin that, rather than trifling around with 3-ounce jars, I went ahead and bought a 7-ounce bag and I'm already halfway through that. I love its warm smokiness, the way that it adds heat to a dish without too much fire and the way that it complements everything from beans to squash to kale. Of course, it doesn't hurt that it features predominantly in some of my favorite cuisines: Indian, Mexican and North African.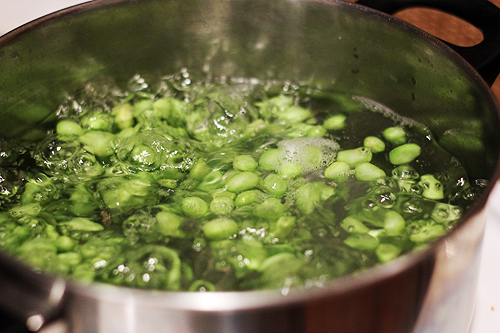 This recipe is a variation of a variation of a popular Egyptian dish, ful medames. Made with cooked mashed fava beans, parsley, garlic and lemon juice, the dish is often eaten for breakfast with pita bread and eggs. (Versions of ful are a staple across North Africa and the Middle East. As if I needed another reason to go there.) Eating Well used edamame rather than fava beans, and created a tomato-based stew. I threw in some chickpeas, a pepper and a touch of cinnamon, adding an extra North African kick to the dish.
Given how much I currently value low-maintenance meals, it's no surprise that I loved this — half an hour's worth of effort is rewarded with a warming, hearty stew that has the added bonus of being very good for you. My beloved cumin, along with the coriander, cayenne and cinnamon, create a deeply fragrant, spicy broth that is divine with warm pita. Continue Reading →