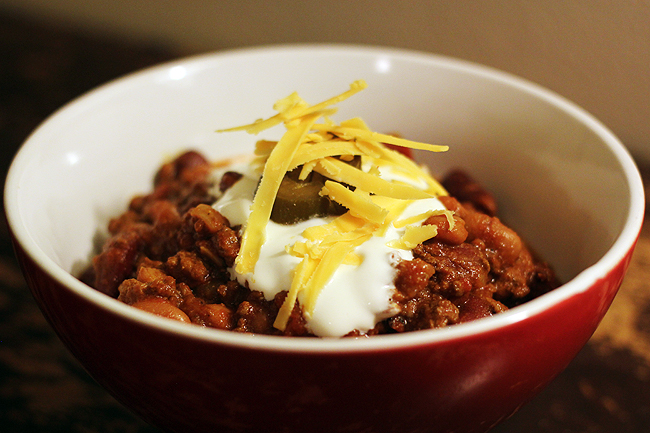 Generally, the Super Bowl is one of my favorite days of the year. It celebrates two of my favorite things — football and food — and makes it generally acceptable to eat heaps of melty cheese with plenty of meat on the side. Since my team never makes it, I generally concoct some sort of reason to root for one of the teams, adopt that team feverishly for 60 minutes of game time, then go to bed pleasantly full, a wee bit tipsy and not at all ready for a Monday at work.
This year, things are a bit different. I hate both teams (or more accurately, the coaches of both teams): my dislike of the smug gum-chomping Seahawks coach Pete Carroll is topped only by my complete abhorrence of all things Belichick. #Deflategate has only fanned the flames of my hostility (though it is my favorite news story of the past six months because I'm actually a child).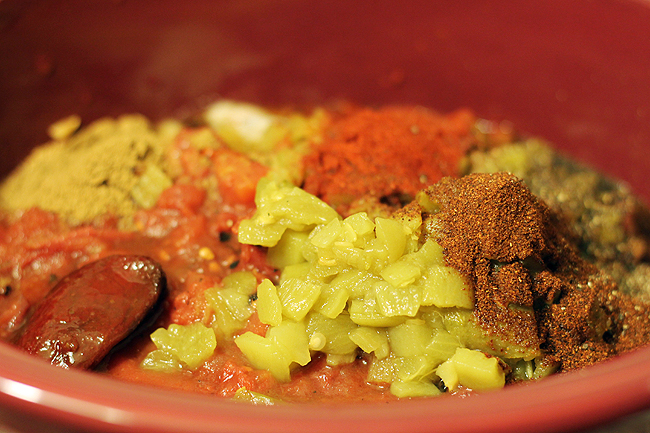 So, rather than focusing on football, I'm all in on the food. There will be dips, there will be wings, there will be nachos and there will be dessert (though most of it will be from Seamless, since I'll be traveling on Sunday and won't get home until just before gametime). Oh sure, the game will be on in the background. But my attention will be firmly on the amount of junk I can stuff down my gullet.
But for those of you who are more interested in what's happening on the field, there's this slow cooker chili. If you think I've been a little slow cooker-obsessed lately, well … you're right. I've already waxed poetic about the benefits of one, and let's be real: chili is mad easy, whichever way you make it. Honestly, the biggest plus in using the slow cooker here is that it frees up your stove for other recipes.
Don't get me wrong though, this chili is bomb. It's spicy, smoky, beefy, hearty — basically everything you want from chili. It would be excellent on hot dogs, fries, nachos or tater tots (totchos, anyone?), but is equally delicious in a bowl with a bit of cheese, some sour cream, a few jalapeños and an ice cold beer. Finally, something to look forward to on game day …