[Ed. Note: I'm in India and have already celebrated the new year, but I wanted to share a post from my biffle Milan. While I'm more than content to ring in 2013 with a cold bottle of cava, she's a whiskey girl through and through, so I asked her to share her favorite winter cocktails, along with some of the history of this storied spirit. Enjoy, and happy new year!]
Whiskey, derived from the Gaelic "usquebaugh," or the "water of life," is my favorite beverage second only to water. Its versatility, colors, scents, and of course, tastes, all make any of its variants precious to me. There is, also, the matter of its incredible ability to warm me up from the inside out. So, now that it's finally chilly in Cali, it seems only natural that I open up the bottles of whiskey, bourbon, and my truest love, scotch, to ring in the new year.
This year, I intend to celebrate the end of a fairly brutal 12 months in a hot tub with some hot drinks — we can start with the obligatory bubbly, revel in bourbon hot cocoa, and end with either a hot toddy or my treasure, Laphroaig.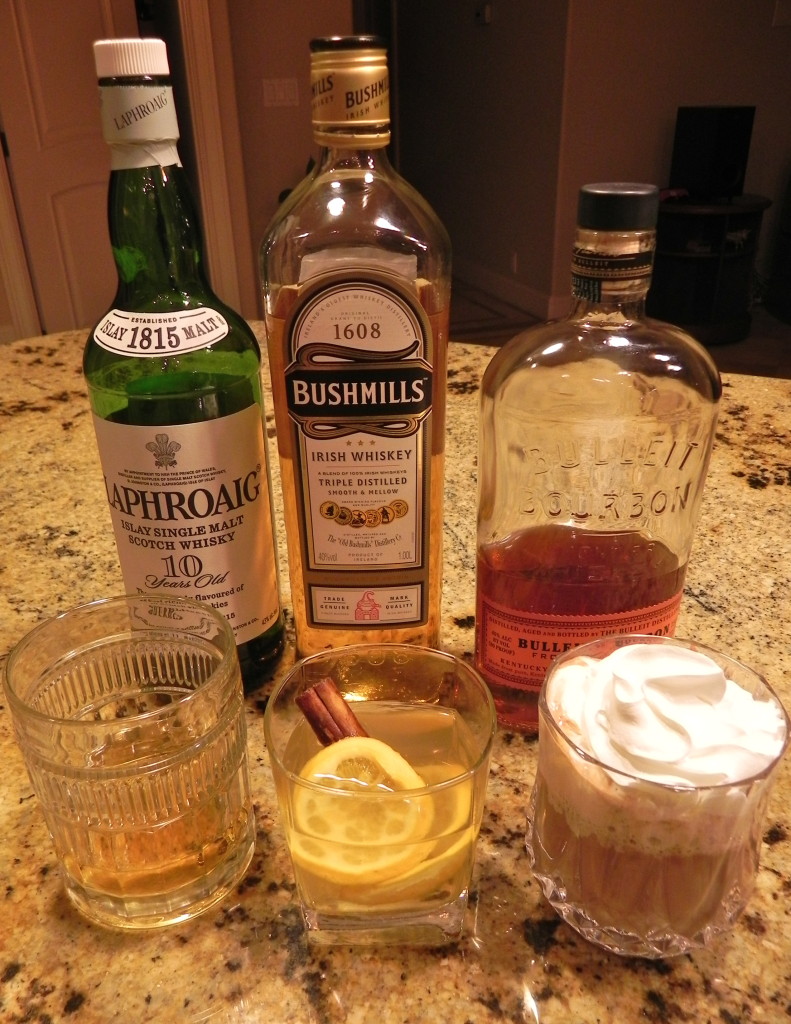 First, let me break down whiskey: whiskey is the overarching term for the various types of liquors derived from mashed up grains such as barley, rye, wheat, corn, etc. Irish whiskey, bourbon and scotch are the subcategories of whiskey, and each type of liquor has its own unique history. Continue reading →