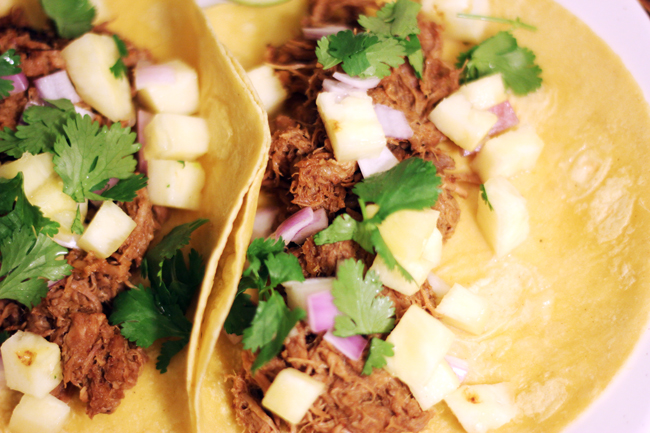 Let's not talk about how long ago I made this recipe (pre-Cinco de Mayo) or what I've cooked since then (nothing). Instead, let's focus on what I've been doing in the meantime: celebrating The Huffington Post's 10th anniversary (and also Mother's Day), hanging out with my new BFF Chopped judge Alex Guarnaschelli, running the Brooklyn Half, hitting up '90s hip-hop dance parties and mourning the end of Mad Men. (And yes, I could've actually written about all of those things instead of just linking to Instagram, but I'm crazy lazy today a picture is worth a thousand words.)
Tacos al pastor have an interesting history: traditionally, the pork is marinated with pineapple, dried chiles and other spices, and then cooked on a rotating vertical spit, similar to shawarma or doner kebab. It was likely brought to central Mexico by Lebanese immigrants, who fled there after the fall of the Ottoman Empire during World War I. (Although shawarma is usually made with lamb or chicken, pork reigns supreme in Mexico.) I first had al pastor tacos during my trip to Los Cabos, and the spicy-sweet combo of pineapple, chili and perfectly crisp but melty pork stuck with me.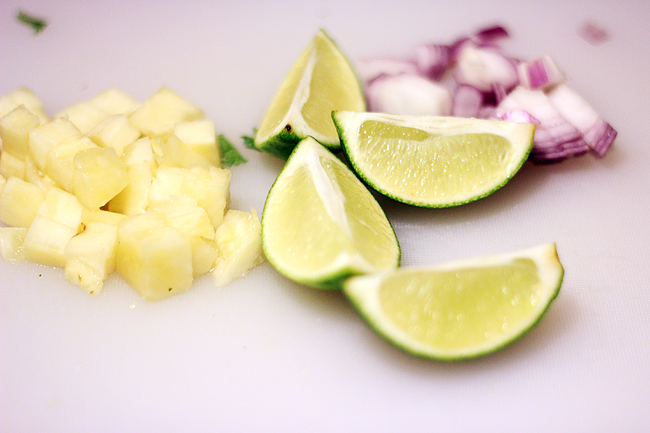 That it's taken me weeks to write about these slow-cooker tacos al pastor in no way reflects how delicious they are. To be clear: they're bomb. I enjoyed them immensely on Cinco de Mayo, and for days afterward, since the recipe creates a ton of meat. And I used the leftover pork to make nachos and scrambles and a weird but good mash of meat and tortilla and avocado and salsa — a shoddy attempt at chilaquiles, perhaps? As with all slow-cooker situations, the pork is super easy, though I cooked it on the stove for a few to get it seared and a bit crispy. That's totally optional, and if you prefer your tacos saucy, I'd skip it.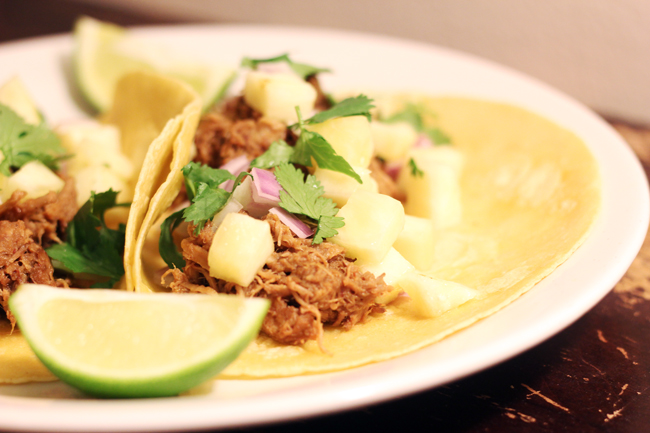 We're finally in the best part of the year: picnic / BBQ / outdoor party season, where easy, transportable, fresh meals are de rigeur and any excuse to make margs is in high demand. So what I'm really saying is … You're welcome. Continue reading →