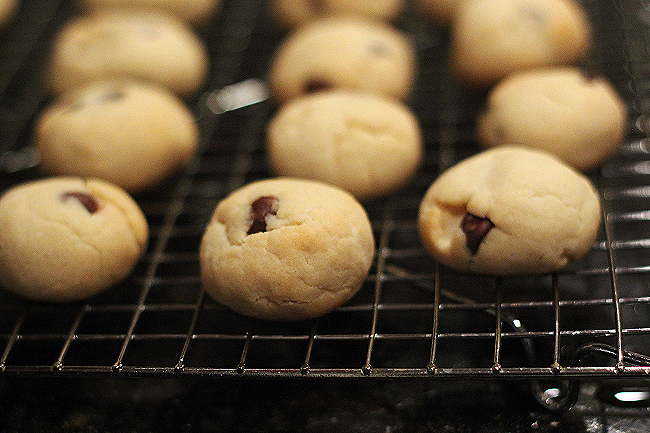 One of my (many) annoying habits is my inability to leave a recipe as it is. Of the hundreds of recipes I've used while blogging on this site, maybe a handful have been followed to a T. Most get tweaked, if not completely overhauled, in a million ways: a bit more of this, a little less of that, this herb instead of that one, adding cheese because well, duh. Even the easiest of recipes often gets altered into something delicious (usually) but a bit more complex than it really needs to be.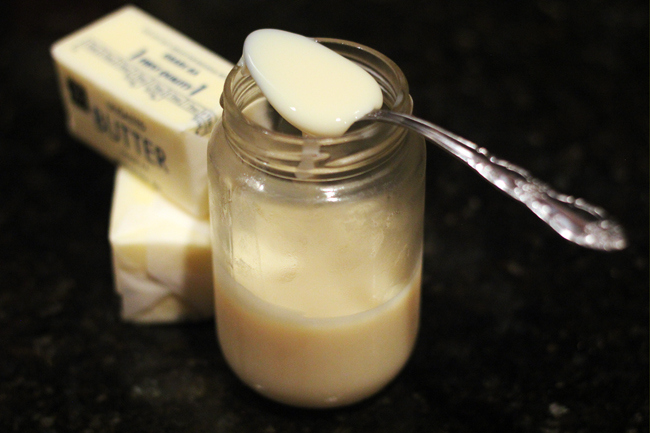 But sometimes, simple is the best solution. While trying to find a way to use up extra sweetened condensed milk last week, I found a number of recipes that kept things basic — but none, aside from the "stating the obvious" how-to's for dulce de leche, were as easy as this.
Five-ingredient, one-bowl, two-step condensed milk cookies? You'd think I'd be doing a happy dance. But instead I wondered what it would be like to cook the condensed milk into dulce de leche, and then make cookies from that. And then add some toasted pecans, and a hefty pinch of cinnamon, and maybe some salted butter too. Or what about coating the cookies in chocolate, rather than adding chocolate chips? Or using salted butter, or ooooh browned butter … all of a sudden, these easy-as-pie soda bread cookies had turned into a multi-process adventure that would take hours to put together.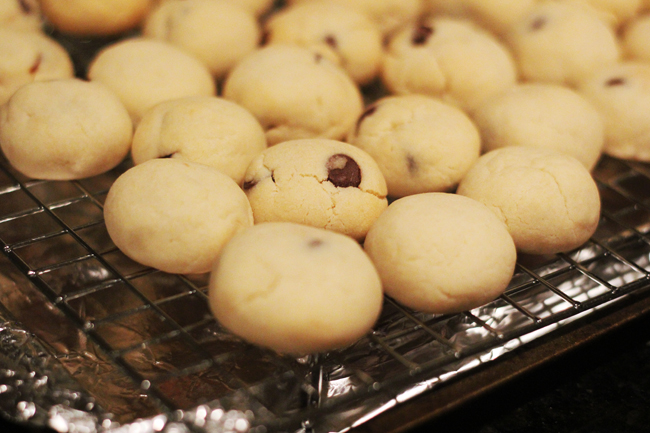 Thankfully, a dose of much-needed reality (in the form of a busy Thursday night) forced me to stick to the original recipe on these cookies. And so I produced these buttery, almost shortbread-like condensed milk cookies: crumbly, light and pillowy soft, barely sweet and laden with chocolate chips. They're the delicate "teatime" version of chocolate chip cookies, a daintier cousin of these loaded whole wheat beauties. And when simple is this delicious, why bother making things complicated?  Continue Reading →