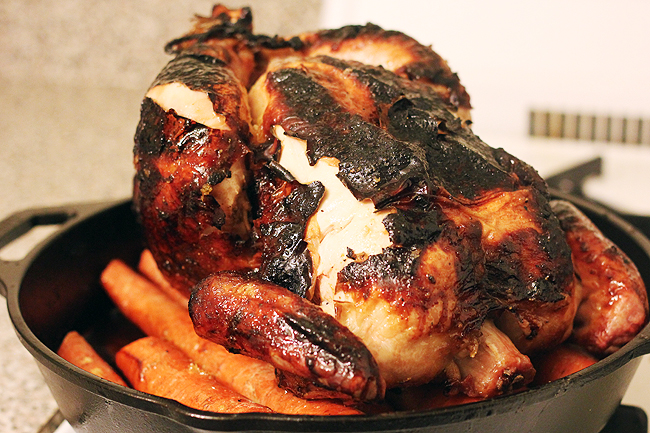 As one does while traipsing around Italy, I ate A LOT on vacation. I basically OD'ed on pizza and pasta and *gasp!* even wine, and on the plane ride home, seriously contemplated doing another full-on detox. But you know, there's all those rules … and it is football (and football food!) season … and suddenly "detox" seemed a bit too extreme. I mean, we did a walk a lot in Rome and Florence, and some of our pizzas had vegetables on them. (I could convince myself out of anything.)
While perusing detox plans and recipes, I of course came across the ubiquitous Master Cleanse, an extremely weird, semi-spartan, Beyonce-approved detox in which humans attempt to subsist solely on a tonic of maple syrup, lemon juice, cayenne pepper and water for two weeks. It is completely crazy pants, and I would quickly end up in a hangry rage spiral if I attempted it.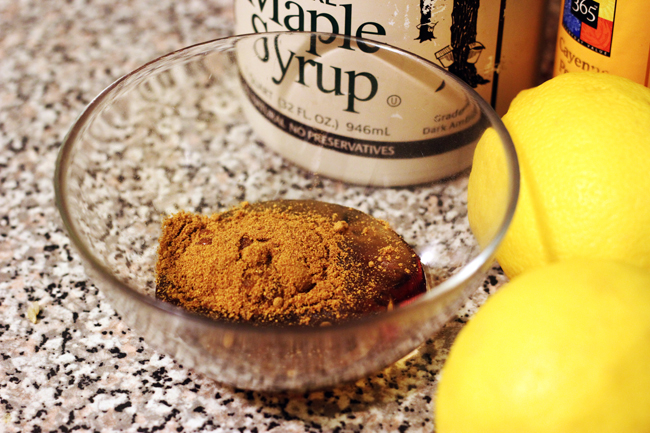 But also popping up in my Google searches: this Master Cleanse chicken, which uses that maple syrup-cayenne pepper-lemon juice combination as a marinade for roast chicken. DING DING DING DING. I landed on Friday afternoon, had my chicken air-chilling in the fridge by Saturday morning, and roasted this bad boy while watching sweet, sweet football on Sunday afternoon. I told myself that the intoxicating aromas emanating from the oven were totally detoxifying, and you know what? I feel great! I'm eating spicy-sweet crisp-skinned chicken, full of antioxidants or polyphenols or whatever is supposed to be magical about this Master Cleanse.
Ishita 1, Detox 0. Continue reading →