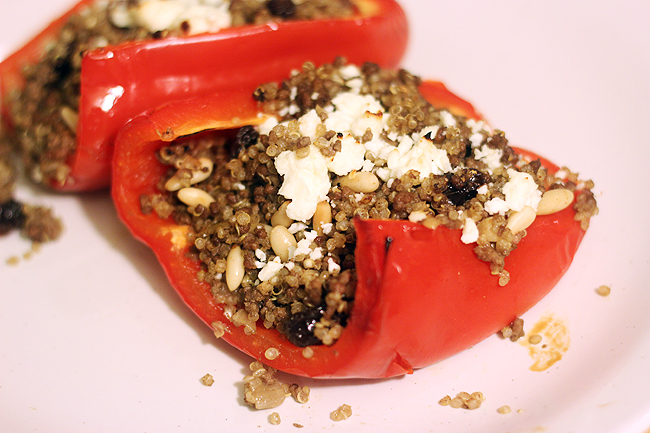 Growing up, Sundays used to be my mom's cooking day. She'd start by chopping up a big mess of vegetables, then slowly cook most of the food we'd eat that week, working through each recipe one by one until, by dinnertime, she'd made six days' worth of lunch and dinner for four people. We'd "help" by keeping her company, aka watching football and getting in her way.
Obviously, I'm not nearly with it enough to plan and make that much food in one sitting. (Also, I don't have the patience.) But sometimes, I kind of love day-long "cooking projects." Most days, I don't have a ton of time to spend slaving away in the kitchen, so on those occasions when I do, it's nice to spend a few hours chopping vegetables, turning on the oven, stirring multiple pots and pans and just generally working towards creating a real meal. It's my version of my mom's cooking days, only the only person getting in my way is me (not hard to do — I have basically one square foot of usable counter space) and no one yells at me for cheering too loudly when my team scores.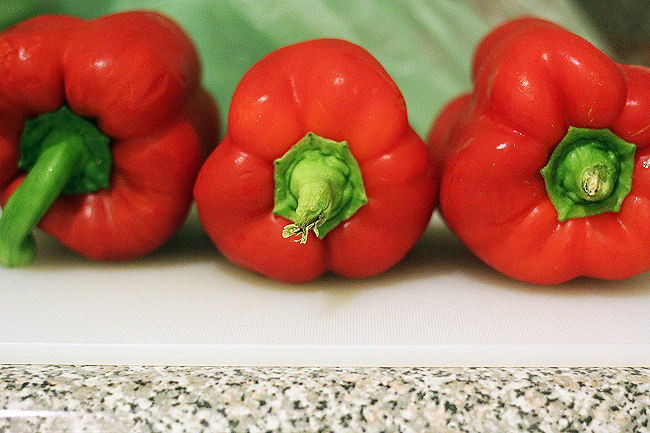 These stuffed peppers with quinoa and ground beef can be a project, or, if you don't have the time, something that can be assembled in parts over multiple days. You could cook the ground beef in 20 minutes one day, the quinoa in 15 on another day and then spend 30 minutes assembling and baking on a third. Start to finish, the recipe takes a little over an hour, so it's not a terribly difficult endeavor regardless, though there will be a lot of dishwashing involved. You've been warned.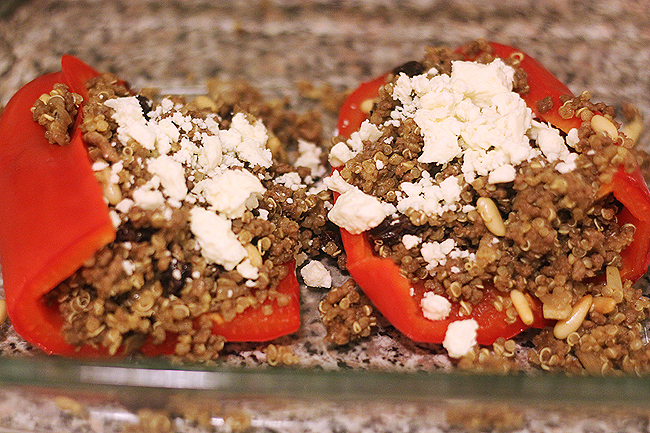 Is it worth it? Totally. Every day that I've brought these peppers to work, my co-workers have raved over them, and they're just going off how good they smell. They have a nice crunch from the nuts and from the quinoa, which gets toasty when the stuffed peppers go in the oven for the final time. The raisins, which I added because they were in the back of my pantry and needed to be used up, actually taste good here (shocking, I know!), adding a slight sweetness to balance all of the savory, spicy notes. If only all of my cooking projects turned out this delicious … Continue reading →