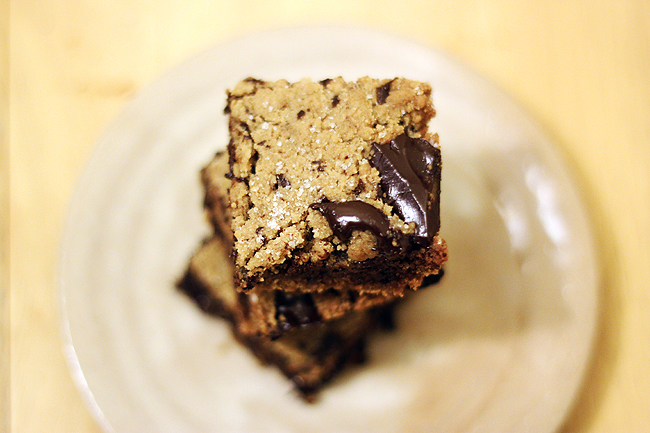 I tried and tried to think of a "peg" for this recipe (you know, tying it to seasonality or recent holidays or something going on in my life … ). But then I realized: chocolate chip cookies need no peg.
There should never be a reason to bake chocolate chip cookies, just like there should never be a reason to pop bottles of cava or eat cake for dinner or have leftover Chinese for breakfast. Sometimes, "Monday" is a reason, or "Tuesday" or "Wednesday" or … you get my drift. I don't need an explanation for why I'm talking about chocolate chip cookies today, and you should never need an explanation for why you're eating chocolate chip cookies.
ESPECIALLY WHEN THEY'RE THIS GOOD.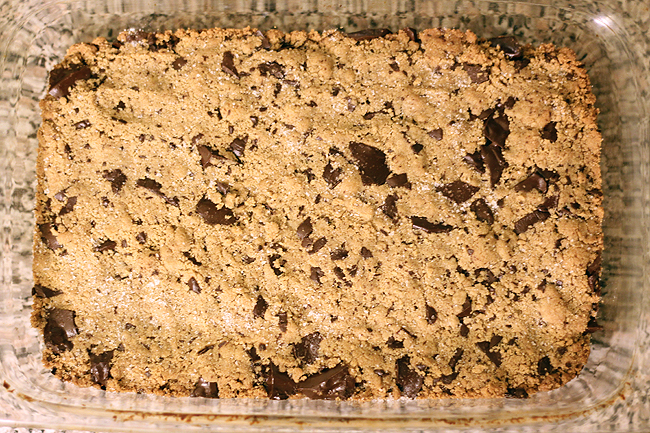 And yes, that all-caps is deserved. I fell in love with this recipe on Smitten Kitchen, as I do with everything on her site. But it was hardly a fair fight. Chunks of deep dark chocolate, barely encased by a dough of three sugars, a smidge of flour, a whole lotta butter and a fair amount of salt? Who could resist?
In my infinite laziness, I made these into chocolate chip cookie bars, since the dough was a bit difficult to deal with. Plus, I didn't want to bother with rolling out two dozen cookies when I could just dump the dough into a pan and then slice afterwards. Needless to say, this worked out deliciously.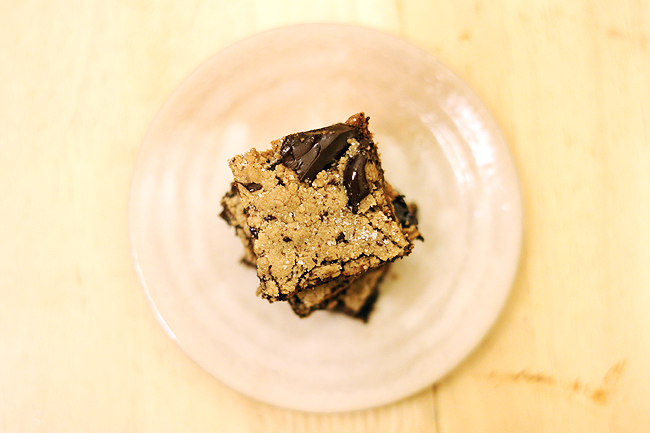 I waited three days to make these, which means I lived three whole days without them in my belly. Don't make that mistake. They are everything you've always wanted from a chocolate chip cookie, but better because they're neat little squares, all warm and puddly and soft and perfect … ok fine, I'll pull myself together now. But only long enough to make another batch.
*I know, technically these are blondies. But chocolate chip cookie bars sounds so much more exciting! And I already have the perfect blondie recipe. Indulge me. Continue reading →