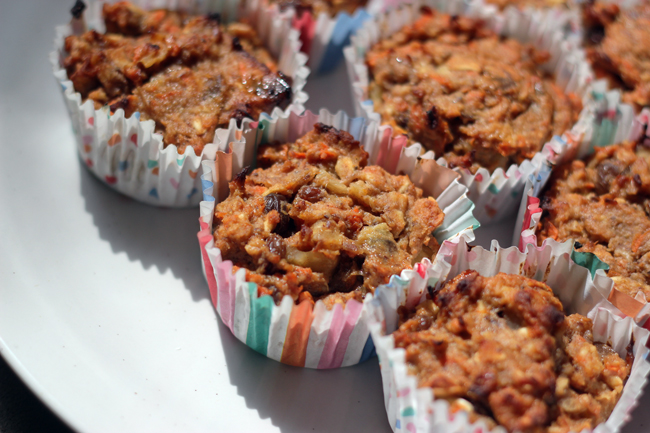 On most Sunday mornings, whether I'm completely competent or exceedingly incapable, I go to the coffee shop under my apartment. I usually pop in for a drink to go, but sometimes I'll stay — write a blog post, read a book, or even just people-watch. And almost 100 percent of the time I enter the coffee shop, I get one of their Morning Glory muffins.
I'd never had a Morning Glory muffin before Rex, so I had no idea they were a "thing." According to legend, Pam McKinstry created the original recipe in 1978, and then published it in Gourmet in 1981. It was voted one of Gourmet's favorite recipes 10 years later, so yet another instance of me being very very late to the trendy party.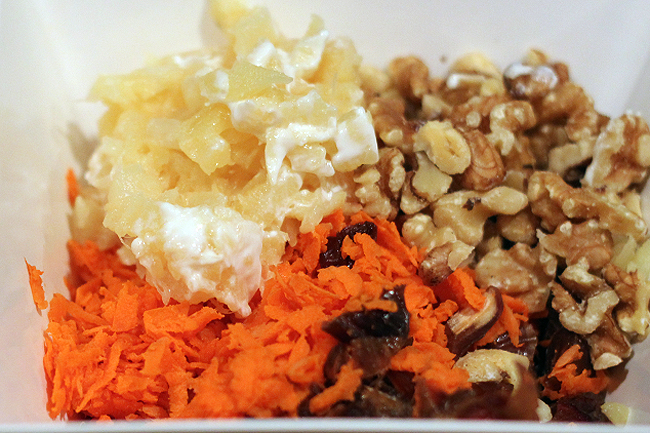 In addition to its whole-grain wholesomeness, the muffins include some combination of apples, crushed pineapple, carrots, raisins, walnuts, pecans (all from the original recipe), dates (from the Rex recipe), bananas and yogurt (from the Cooking Light version I used). I ultimately picked and chose what sounded good to me: carrots, crushed pineapple, bananas, yogurt, walnuts, dates, and yes, raisins, which I usually abhor but somehow make so much sense here.
Since these are breakfast muffins, I tried to keep them low on fat and sugar. The original Morning Glory recipe relies on over a cup of sugar and a cup of oil, but Cooking Light's version cut down to 1/2 cup of sugar and replaced the oil entirely — the mashed banana and yogurt act in place of it. I cut down the sugar even further, adding dates to boost the muffins' sweetness in a more natural way.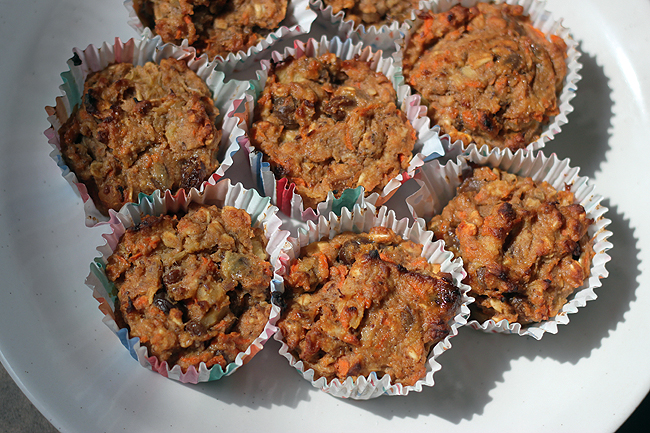 Still, these aren't overly sweet. In fact, with the fiber boost of whole oats and flax seeds, the protein from the Greek yogurt and all of the fruit involved, these are a pretty balanced breakfast, something I feel good about eating on weekdays as well as weekends. Though of course I'll still be at Rex on Sunday mornings – they've got a new bacon-egg-and-cheese-with-avocado-on-brioche-straight-from-heaven breakfast sandwich that I need to try out … for "blog research" purposes obvi.  Continue Reading →