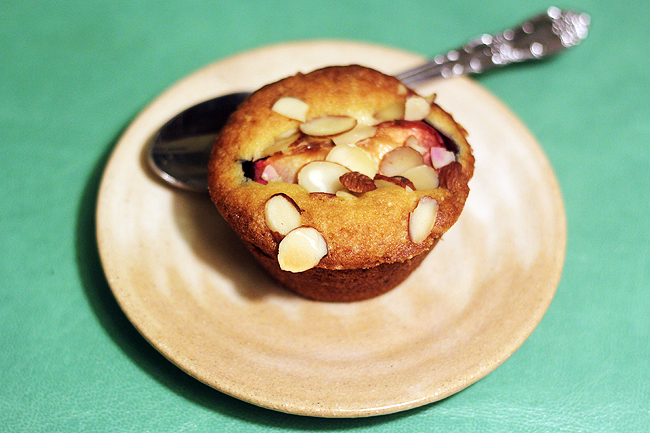 Plums get a bad rap 'round these parts. They fall low on my stone fruit totem pole, well below peaches and nectarines and cherries and apricots, and even below pluots and apriums and other weird hybrids that derive from the plum. Too often, I'll bite into a seemingly ripe plum only to recoil in horror, eyes watery and mouth puckering — man, an unripe plum can be tart.
So, rather than get burned twice a hundredth time, I've just stayed away. But then there were some very pretty looking plums at the farmer's market a few weeks ago and I couldn't resist. And then I kind of forgot about them, and let them languish a bit in my fridge. And then somehow what was supposed to be a quick afternoon snack turned into a perfect afternoon snack: buttery, plush cake enveloped around a tart-sweet plum that softens and becomes jammy in the oven.
I could tell you more about these, but let me just show you instead: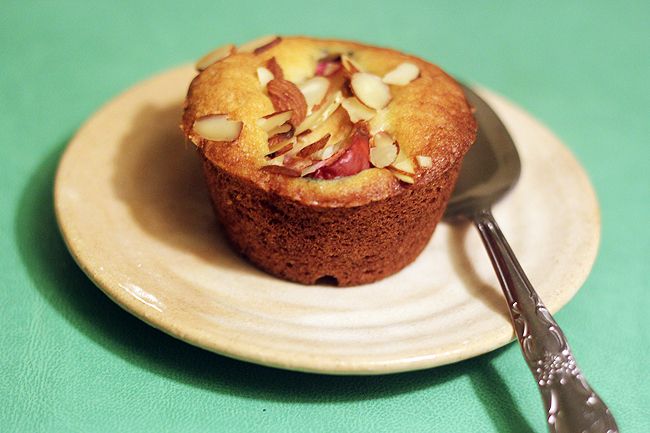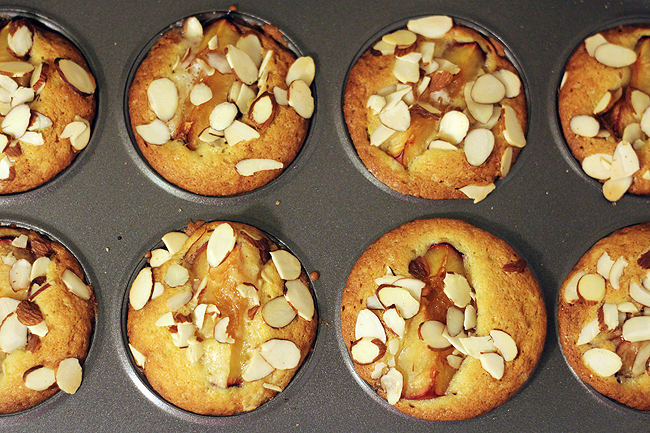 A lid of sliced almonds adds a little crunch, and they bronze beautifully in the oven. Aren't they so pretty? Is it just me?
Plums are making their final appearance this summer, so don't miss your chance. Make these beauties before time runs out. Continue reading →