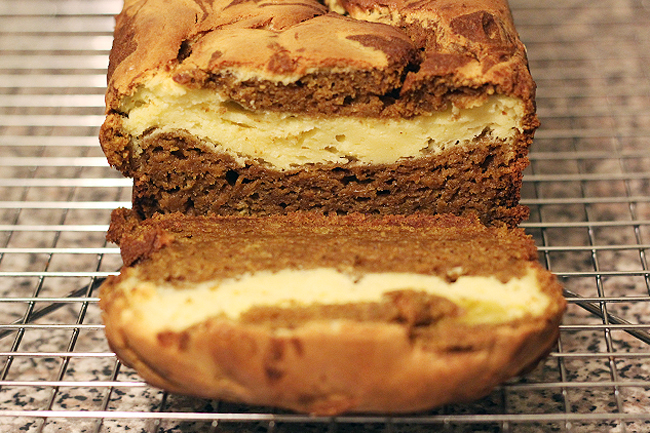 Let's keep this short and sweet, since I know you have a turkey to dry-brine and stuffing to bake and cranberry sauce to cook up.
You're going to need something for breakfast on Friday morning, something that requires no cooking or heating of leftovers or time in the overused, please-can-someone-give-the-oven-a-break? kitchen.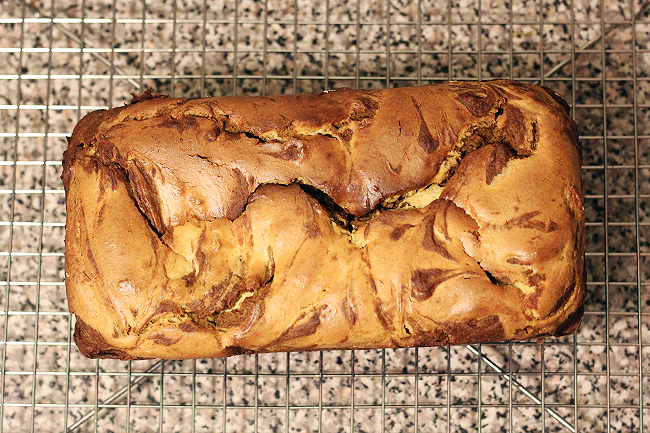 So, in between your prep work today, take 20 minutes to make this pumpkin bread with cream cheese. It's spicy and barely sweet, and the cream cheese adds a nice tang. It requires just two bowls and ingredients you probably already have at home (plus, it's a great way to use the pumpkin puree left over from pie-making duties).
The best part: the pumpkin bread tastes even better a few days after baking, which means it's perfect for making ahead. Simply slice it and set it out before going to bed on Thursday night, and let your guests help themselves the next morning. Doesn't that sound like a dream? Continue reading →