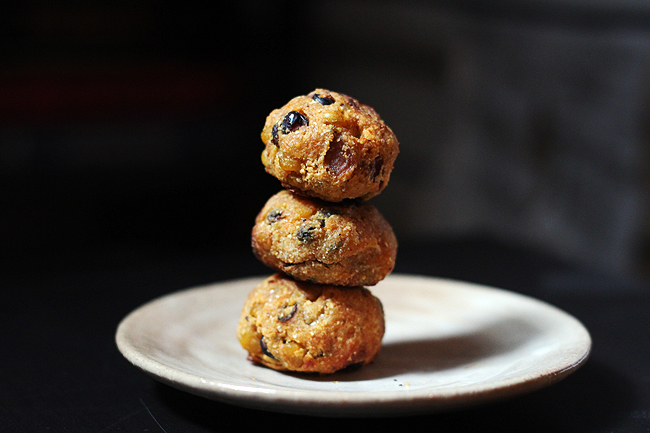 Round 2 of sweet potato week, woot! But I won't entertain you with another science lecture. Today's story is about the glories of leftovers, and the joys of unexpectedly finding something in your freezer that makes your life so much easier.
Since most of my cooking is for one, I have a ton of leftovers. Usually, I bring them to work as lunch or eat them for dinner. But sometimes, I get bored of eating chili for weeks on end, or I've cooked up a storm and have my entire week's meals already ready, or I have a million plans and won't be eating dinner at home, or you know, I just want to order delivery.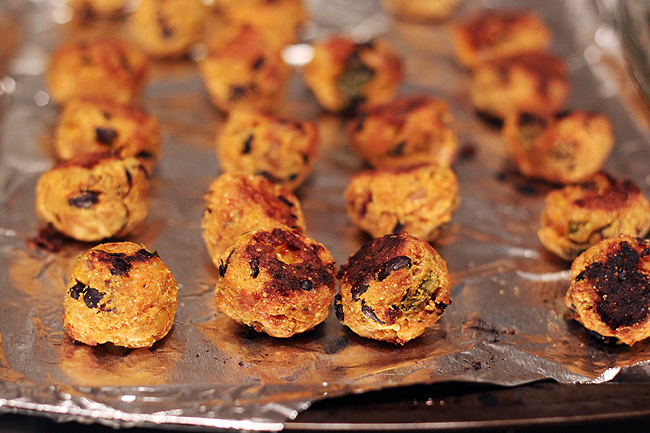 On those days, the freezer is a godsend. Portion out the leftovers into individual servings and freeze them, then inhale more pad thai than is humanly possible. Wash, rinse, repeat. My freezer is the size of a shoebox, but I toss so much random stuff in there that I often "lose" things — forget about them so completely that I can't even recognize them through the clear Tupperware lid.
That's what happened with these sweet potato fritters. In mid-January, I made Southwest-stuffed sweet potato skins for a Daily Meal piece on healthy Super Bowl snacks (the recipes are awesome and March Madness is coming up, so you should check it out). I had a ton of leftover filling, so I packed it up, put it in the freezer and promptly lost all track of it.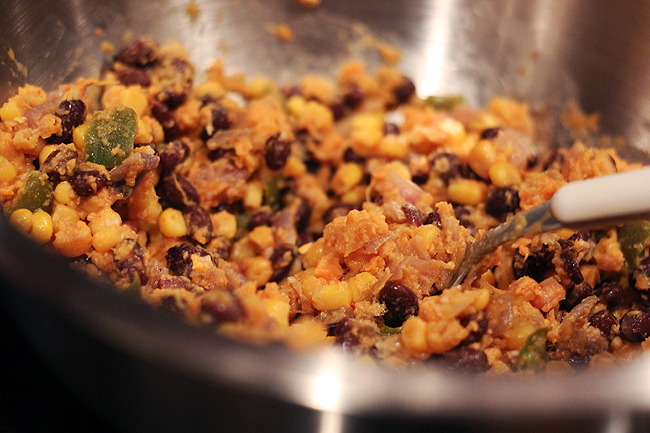 And when Googling for a reasonably healthy but still delicious snack to bring to my aunt's on Oscar night, one recipe in particular caught my eye: sweet potato fritters, filled with corn and cheese and then fried to golden perfection. The recipe looked terribly familiar, and then I realized that I basically had 75% of the work already done and sitting in my apartment.
Incredibly long story short: these sweet potato fritters are loosely based on another recipe. Any time you can take leftovers and transform them into something new and delicious, I'm 100% on board. (It's how I got through 6 days of eating broccoli slaw stir fry — by day 4, that had turned into fried rice, with a scrambled egg tossed in for good measure.) And adding a bit of cheese and some cornmeal definitely wakes up an otherwise batch of glorified mashed potatoes.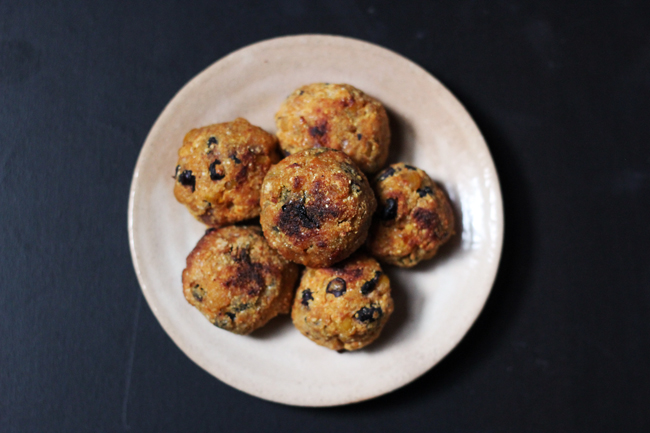 I kept these on the healthy side by baking the fritters instead of frying them, mostly because I'm lazy and didn't want to hover over the stove for a half hour. (I instead used that time to watch more of my new show. And yes, I realize I'm horrifyingly late to the party, but what else is new?) The end result is addictively good —  by keeping the fritters small, they're that much easier to pop into your mouth, one by one by one by one until your leftovers are all gone.  Continue Reading →