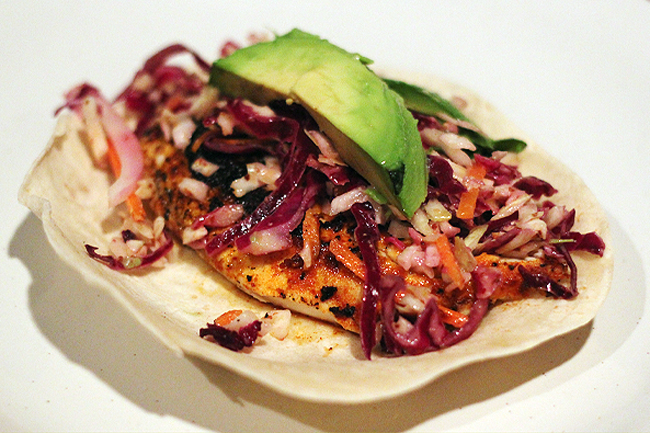 I like to think that I handle stressful situations well. In my head, when faced with a challenge, I tackle it rationally, come up with a plan of attack and keep my cool throughout. In reality, I look a little bit more like this, running around like a crazy person until finally, I explode in a burst of anger and frustration, usually at my parents (but they have to talk to me anyway).
Things have been rough around here: in addition to the day-to-day busy-ness of work, two breaking news stories in the span of a few hours made for a crazy week. On top of that, my roommate and I are moving on July 31, and have yet to find a place to live (#notideal) so we traversed Manhattan looking at multiple "meh" apartments night after night. And you know, I leave for Chicago in a few days and need to get ready for that …
Because it's been so crazy, I haven't spent a ton of time cooking. And when I am in the kitchen, it's mostly been to throw random fridge items together haphazardly and label it "salad," a thoroughly uninteresting, unappetizing meal.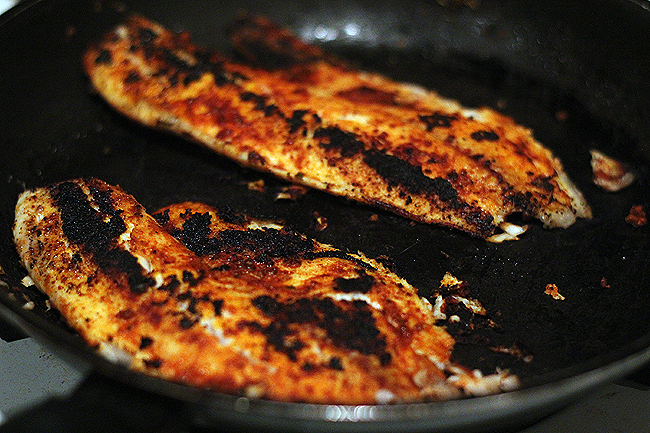 The lone exception? These blackened fish tacos. Though they take no time to make (seriously, the longest part of the recipe is waiting for the fish to marinate), they're incredibly delicious, the kind of "zero work + immense reward" situation that is ideal for busy weeks. Topped with my favorite no-mayo slaw (also super easy and ridiculously good), avocado, red onion, cilantro and a hefty squeeze of lime, they're perfect for summer, a light dinner that leaves you with plenty of time to enjoy the evening. (Or in my case, see yet another apartment.)  Continue reading →