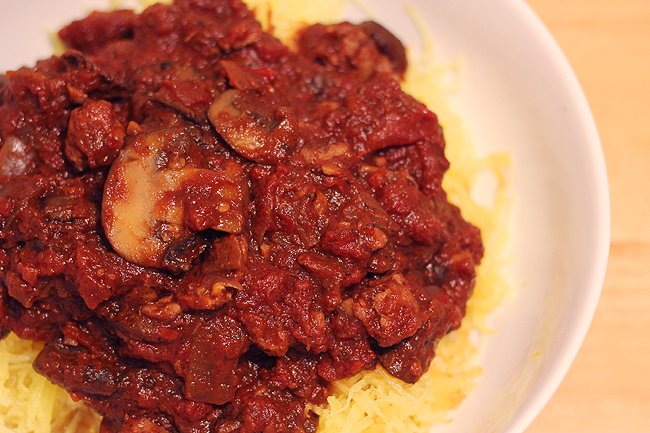 I know I complain about the weather a lot, but as it turns out, there's a biological reason for all of that whining: I found out this weekend that I'm allergic to cold weather. Like skin-bright-red, entire-body-broke-out-in-hives, itchy-like-you-wouldn't-believe allergic. My body is straight up rejecting winter. (Also, in related news, not the smartest idea to run for 1+ hour when it's 20 degrees out … )
I'm in the worst phase of my annual winter doldrums, where each day begins with the demoralizing realization that it's a snow boots + puffy coat day yet again. I've resorted to eating carbs on carbs on carbs, oatmeal and mac and cheese and potatoes and lots and lots of cake. ("Summer bodies are built in winter," they say at the gym. I can no longer even conceptualize summer.) I very wistfully bought sandals in the hopes that they'll magically bring on warm weather, only to get caught in yet another snowstorm yesterday afternoon. At least I'll be flying the coop to San Francisco soon, though I'm a bit afraid I'll get out there and flat out refuse to come back.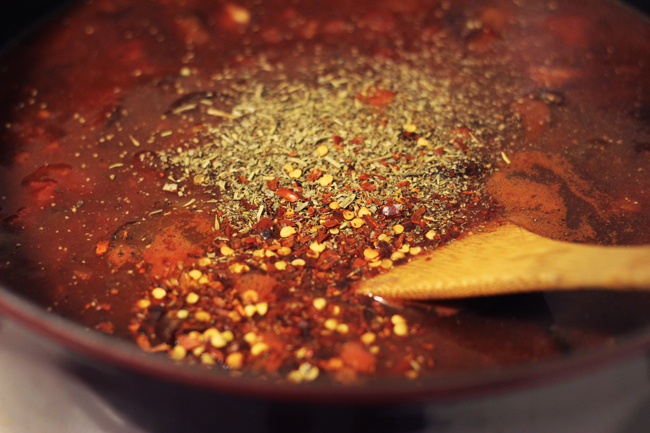 (How's that for a crazy person rant?)
To go with my all-you-can-eat carbs, I made this "crazy" bolognese sauce. It's built on a basic pasta sauce recipe, but then I went ahead and cleared out my kitchen: mushrooms I accidentally bought, chicken sausage I found in the freezer, a bit of wine left over from a party, some Parmesan rinds I found in the back of the fridge, etc. etc.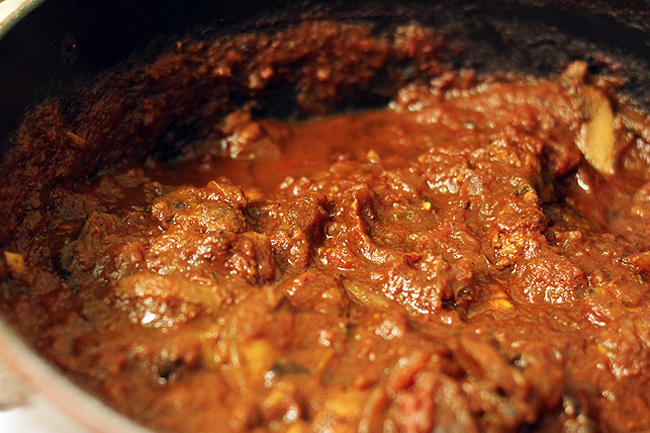 A long simmer on the stove brings all of those flavors together, creating a thick, hearty sauce that's full of meaty flavor but light on the actual meat (only a half-pound!) I had mine with spaghetti squash, on the offhand chance that some day, I will finally be able to once again wear fewer than four layers of clothing and maybe even a *gasp* sundress. Continue reading →