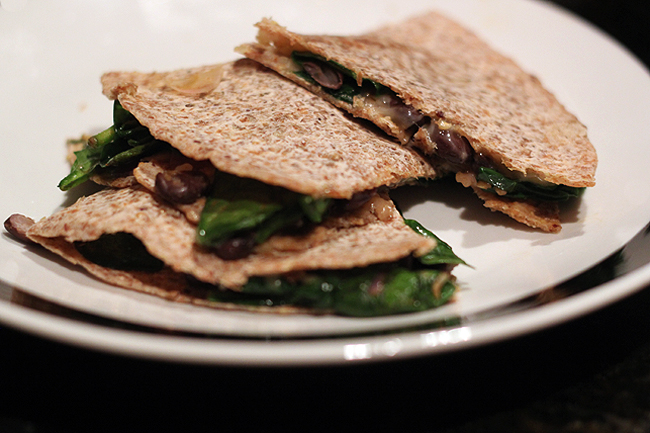 Somehow, sandwiches have become the beloved lunchtime option for everyone everywhere (some might even risk bodily harm to protect them). In theory, it's understandable: sandwiches are supposed to be easy to assemble and easy to eat. But too often, at least in my experience, they're either exceedingly dull (dry deli turkey and boring blah cheese? No thank you.) or so overloaded with fillings that they become a soggy, messy pile of fixin's that ends up in my lap.*
But when you move beyond the traditional "two slices of bread with stuff in the middle," the world of sandwiches becomes way more exciting. Think pork buns, gyros, kati rolls, and perhaps the best example, the quesadilla. The Mexican version of the grilled cheese is springtime eating at its best — heavy enough to keep you going through the cold, rainy days but light enough to avoid weighing you down on those perfect 75-degrees-and-sunny afternoons.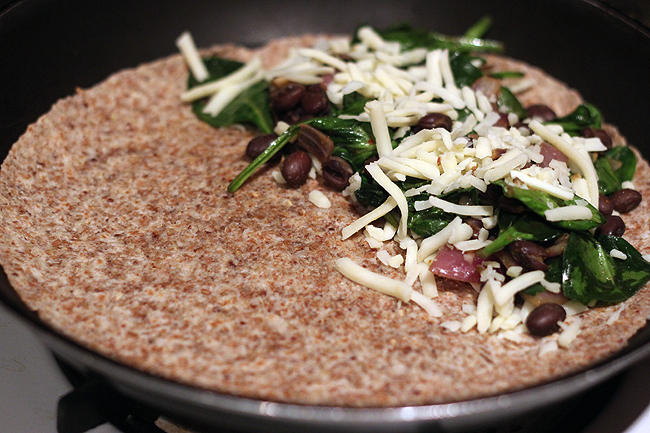 Plus, when made correctly, they're one-hand food at its finest. The trick is in how you fill the 'dilla. The cheese glues the two sides of the tortilla together, so you should have a layer both under and over your fillings. (As if you needed an excuse to add more cheese.)
Don't be heavy-handed with the fillings — the more you add, the easier it is for a) the quesadilla to become wet and soggy and b) for everything to ooze out and put you right back in messy sandwich hell. Stick to less than a half-cup for an 8-inch tortilla, and make sure that there's enough cheese on the edges to really seal the tortillas in place.
Another big quesadilla game-changer: warm the tortilla in a skillet before adding the cheese and fillings. That way the tortilla is more pliant and won't rip in half when you fold it. Use a spatula to flip and if you've cheese-glued correctly, you won't have to worry about any filling spilling out.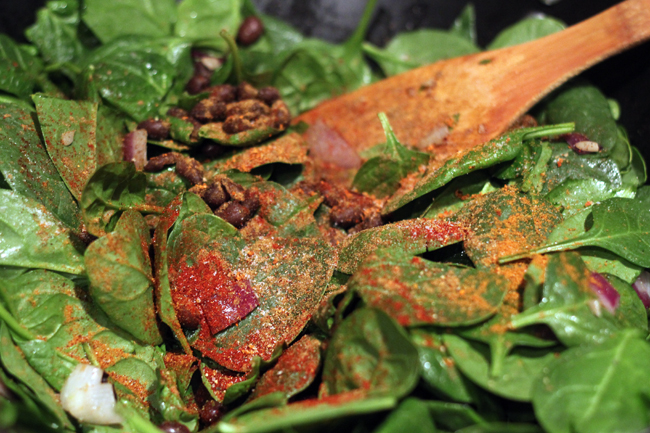 For this version, I went with an early spring staple: fresh baby spinach (and of course black beans, since I love them in quesadillas). The filling only requires a touch of pre-cooking, just enough to imbue the vegetables with a little spice. I made it on Sunday night, and then cooked each quesadilla the night before work as my "lunchtime sandwich." If all sandwiches were this good, I'd be as obsessive over my lunch as this guy.
*One caveat: the glorious creations at 'wichcraft, which I've already lauded in the past. Continue Reading →