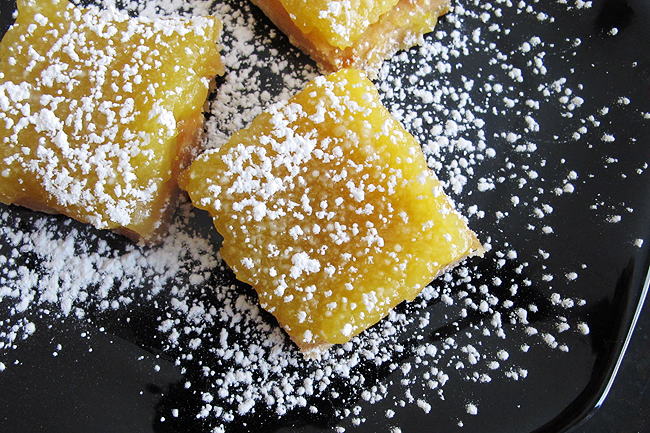 Four years ago, I made lemon bars for a family party. They were a huge hit, especially with my mom, who raved about them for days afterwards. And then weeks afterwards. And then years afterwards. I didn't pick up on her numerous hints, partly because I can be really dense and partly because, while she loved them, I was less convinced.
They were good, for sure, but they weren't the bomb-diggity.* A bit too one-note: just bright, tart lemon on a buttery shortbread base. (Cue a collective eye roll at my pain-in-the-butt-ness.) But then, a few months ago, I spotted Melissa Clark's lemon bars, tricked out with olive oil and a touch of sea salt. I immediately emailed the recipe to my mom, who promptly bought a bag full of lemons and waited for me to come home.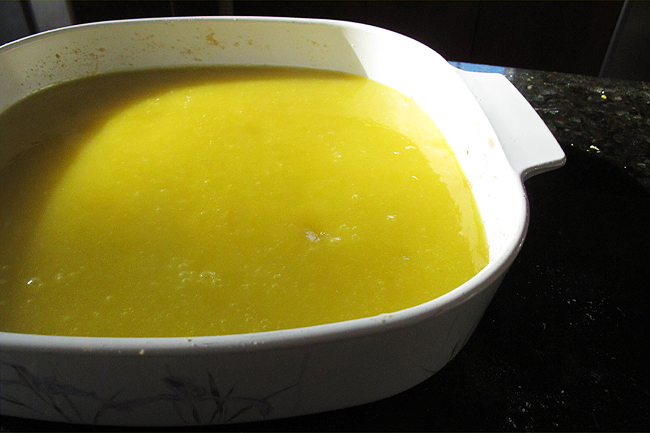 And despite my best attempts to ruin them, these lemon bars are perfect. Olive oil and citrus are a wonderful pairing, and the fruity bitterness of the oil complements the lemons here nicely. The salt adds an extra layer of complexity, elevating these bars to "sophisticated," "chic" and a bunch of other grown-up words that one rarely associates with lemon bars.
There's not a chance that we go four years between making these.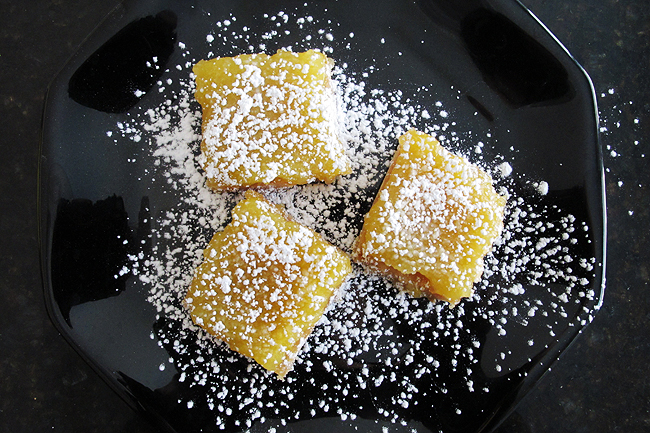 *I've been listening to the "No Diggity" playlist on Pandora a lot recently. They really don't make music like they used to … Continue reading →