Guys, where has the time gone? It's already (unofficially) summer! To celebrate the start of my favorite season (and also a very special 27th birthday), a group of friends and I rented a house on Long Island this weekend. It was the rare weekend that was busy but relaxing, and we spent most of it in a wine- and sun-soaked haze.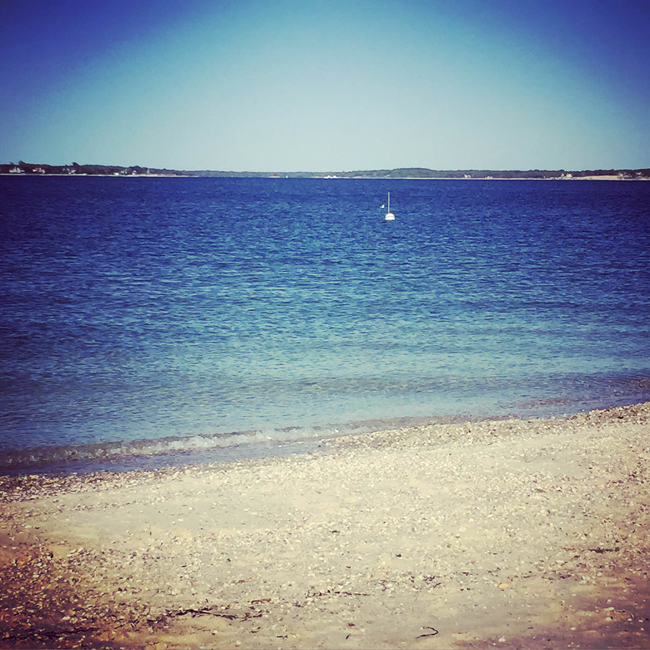 In between beach outings and winery visits and rounds of Taboo, we managed to do quite a bit of cooking. Saturday night, we put togehter a big feast. The stars of the show were two beer-can chickens, using this Sam Sifton recipe from the New York Times. I've always wanted to make beer-can chicken, and when I found out our house had a grill, I insisted we try it. (Thankfully, my friends don't mind indulging my whims.)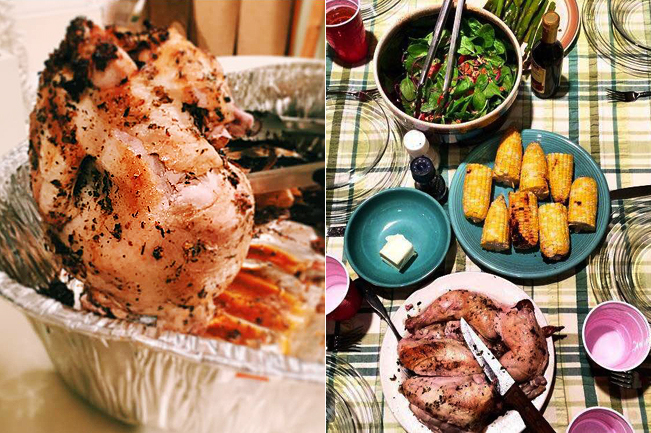 We grilled two small chickens for the seven of us, applying a pre-mixed Cajun spice rub on the chickens and sticking cans of Negro Modelo up their butts. It's a little awkward (and endlessly amusing to a juvenile mind like my own), and we had some issues getting the chickens to stay upright on the grill. But the end result was an incredibly juicy, flavorful chicken. The skin wasn't as crispy as when I've roasted chickens in the oven, but there was considerably less fat involved with this chicken, which is always a plus during swimsuit season.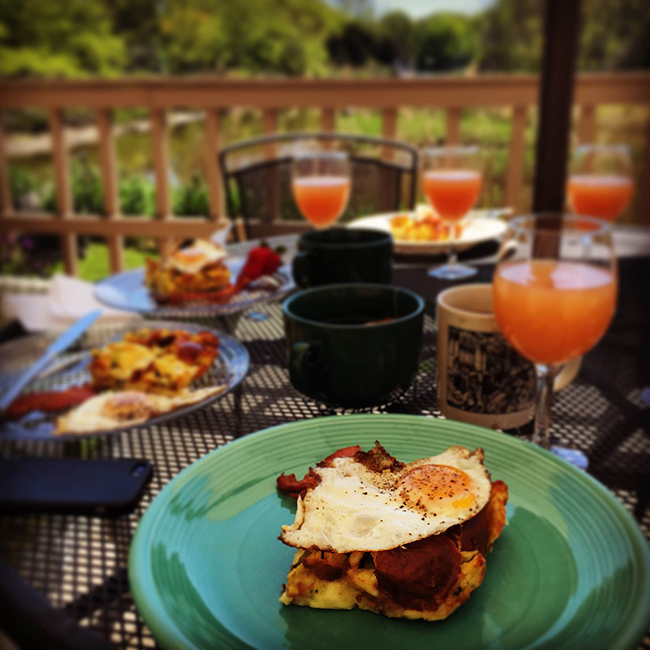 That night we also prepped our breakfast for the next morning: leek bread pudding, courtesy of Smitten Kitchen. Though we kept the ingredients the same, we made some serious tweaks to the process of this recipe in order to streamline it, and I will definitely be making this again soon. It was hearty enough to keep us going during multiple winery visits, but didn't feel overly heavy. Topped with a fried egg and accompanied by slices of crispy bacon (and a mimosa, of course [#treatyoself]), it was the perfect birthday brunch for Nila. Continue reading →