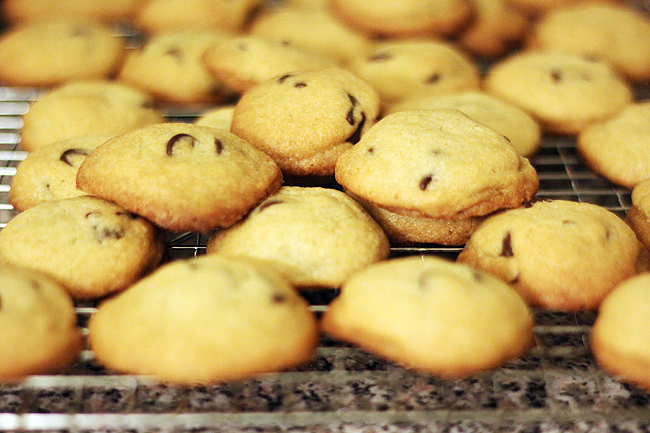 More cookies today. There are 100 million chocolate chip cookie recipes out there. Some have walnuts (or pecans or pistachios), some have oats, some have a mixture of milk and dark chips, some age the dough for 12, 24 or even 36 hours, some have condensed milk, and some have everything under the sun.
But everyone needs a classic chocolate chip cookie recipe. One that can be whipped up in minutes, so that you're eaten warm, golden, toffee-like cookies less than 30 minutes after the craving strikes. One that requires only one bowl, and the most basic of ingredients. One that focuses solely on the deliciousness of chocolate chips in a simple sugar cookie dough, made ever so slightly toffee-like with the addition of dark brown sugar.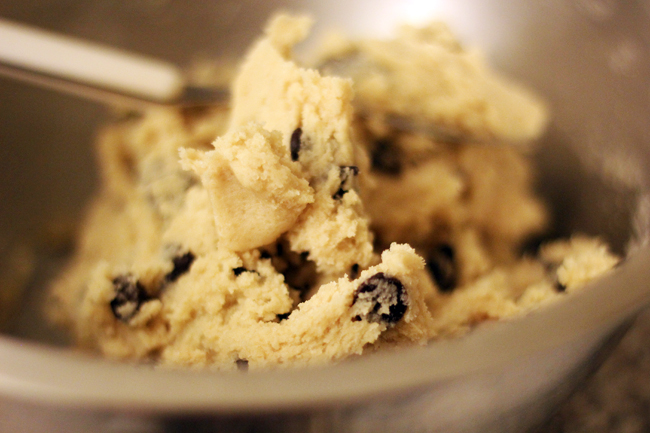 My recipe comes from the box of McCormick's vanilla extract, because that's what we made growing up. (No Nestle Toulouse here!) I could tell you that the extra vanilla highlights the caramel undertones of the brown sugar, or that I modified the steps slightly to make the recipe a one-bowl affair, or that they are equally delicious as small puffy rounds (how I like them) or giant face-sized discs. But all you need to know is that they're perfect with a cold glass of milk, and Santa would appreciate them very much.
Let's talk cookies. I've got a bunch over here, and all would be perfect for your Christmas cookie baking spree. (Is that a thing for anyone else? Or just me?) Continue reading →