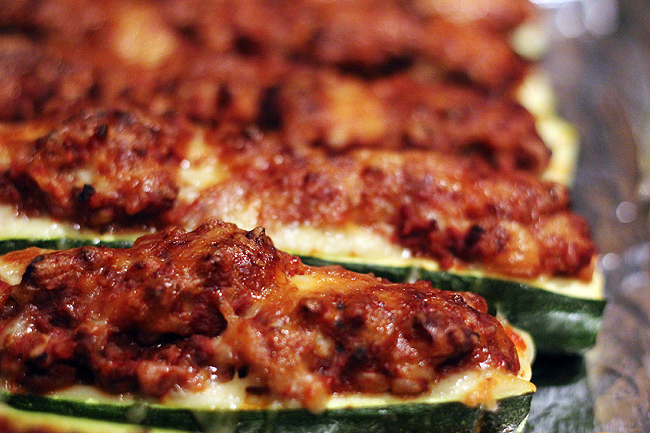 Let's keep it short and sweet today, since you're really just here for the meaty, cheesy goodness that is this stuffed zucchini.
Faced with only minuscule opportunities to cook over the past few weeks, my dinners consisted of Seamless, my mom's frozen dinners,* and quick slices of pizza in between apartment viewings. The rare nights I got home before 9:30, I whipped up 20-minutes-or-less meals: fish tacos, corn salad, etc. I even had a bar for dinner … you know that's rock bottom.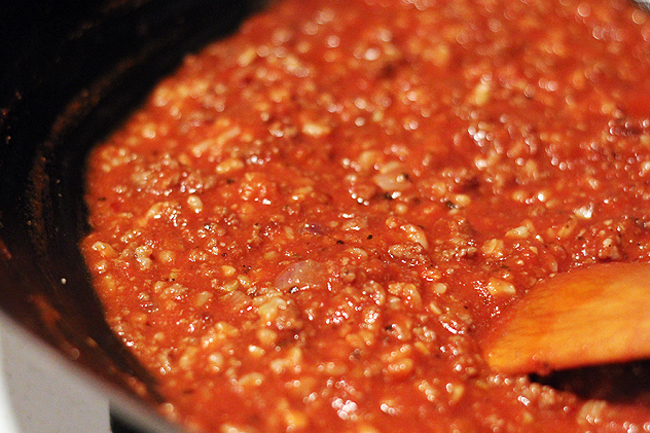 But in between, I found a recipe for stuffed zucchini that approached "must make this now" territory. (Well, after I changed most of the ingredients to what I wanted the recipe to be.) The best part: I could make the recipe ahead of time, cooking various components when I had time, and assembling and eating it all when I found a respite from the madness.
So I cooked the rice one evening (aka it cooked while I caught up on Suits). I made the bolognese-style sauce another night, stirring in the cooked rice at the end. And then, in a fit of packing procrastination, I finally halved and scooped out the zucchini, filled and topped it with a pile of mozzarella and then baked it for 30 minutes until it was gooey perfection. And it reheats nicely, which means I can finally give my Seamless app a rest.
*For years, my mom has cooked up double-batches of all of my favorite Indian dishes and frozen them in individual Tupperware so that I basically have frozen dinners that are 100% homemade, preservative-free, perfectly portion-sized and you know, delicious. Your mom is probably great, but mine is better. Continue reading →